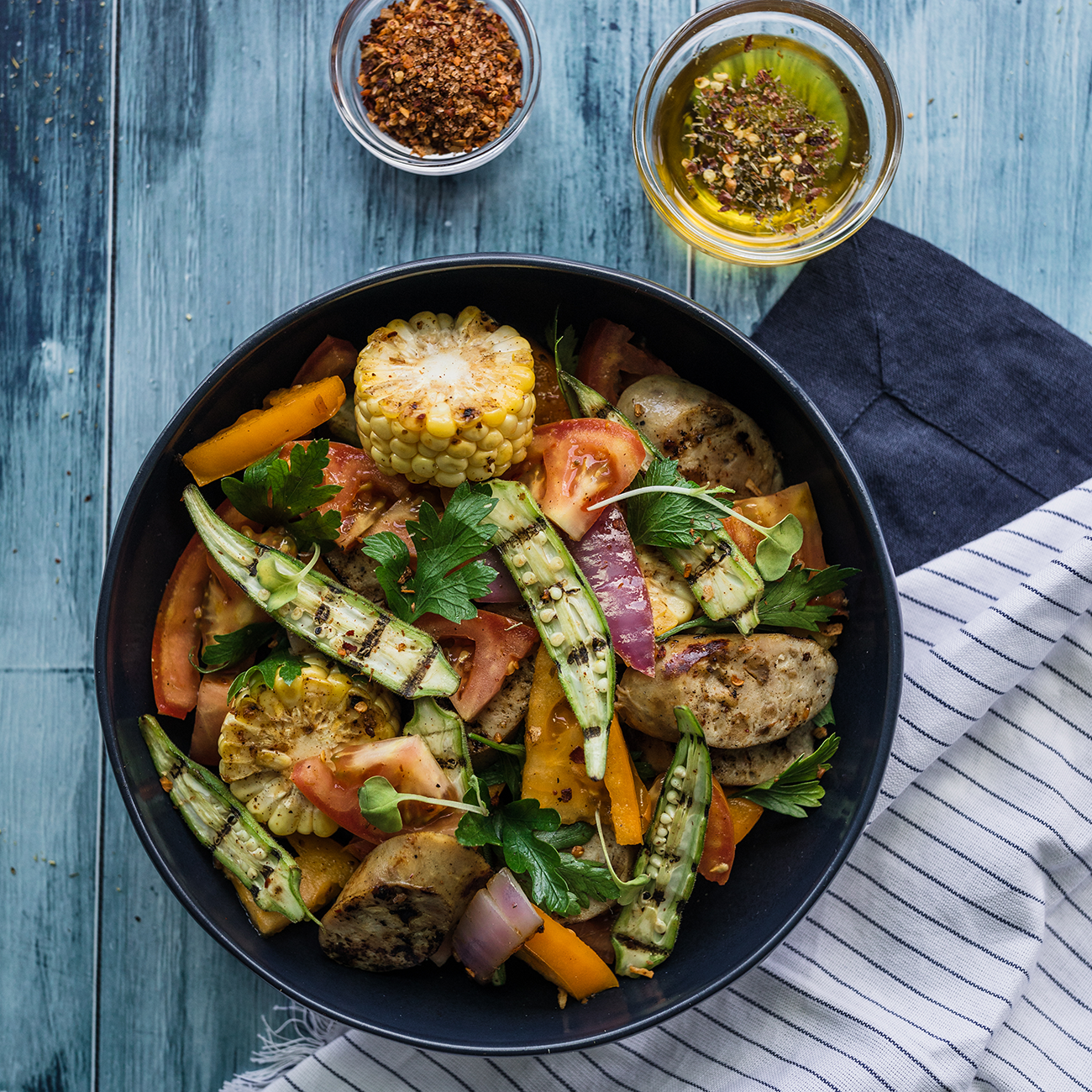 Flavor Profile | CRUNCHY
Get to grilling with our fresh Okra! This Okra Jambalaya is a summertime must. Packed with so much flavor and health benefits. Did you know Okra is a superfood?
What You Need
Ingredients
1 cup Pero Family Farms Okra, cut in half lengthwise
1 cup sausage, cut into rounds
1 yellow tomato, cut into rounds
1 red tomato, cut into rounds
1 ear of corn, cut into rounds
½ red onion, cut into thin slices
1 ½ tbsp. parsley, chopped
1 ½ tbsp. olive oil
1 ½ tbsp. creole seasoning
Salt and pepper to taste
What You Need
Lets Get Started
Directions
Preheat a grill to medium temperature.
On a large sheet tray drizzle olive oil and spread creole seasoning evenly.
Place the vegetables on the grill for 3 minutes on each side and grill the sausage until completely cooked.
When finished grilling transfer directly to a large serving bowl and add the parsley, salt and pepper.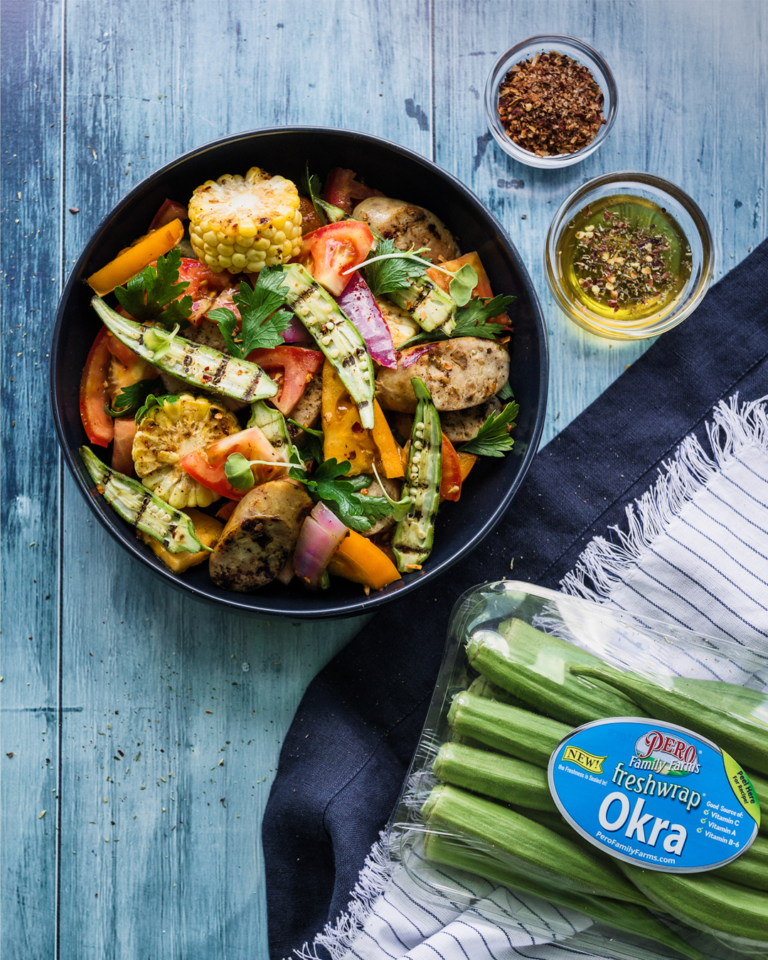 Get More Recipes
Visit this recipe page:
https://www.perofamilyfarms.com/recipe/grilled-okra-jambalaya/
Find a store location near you: