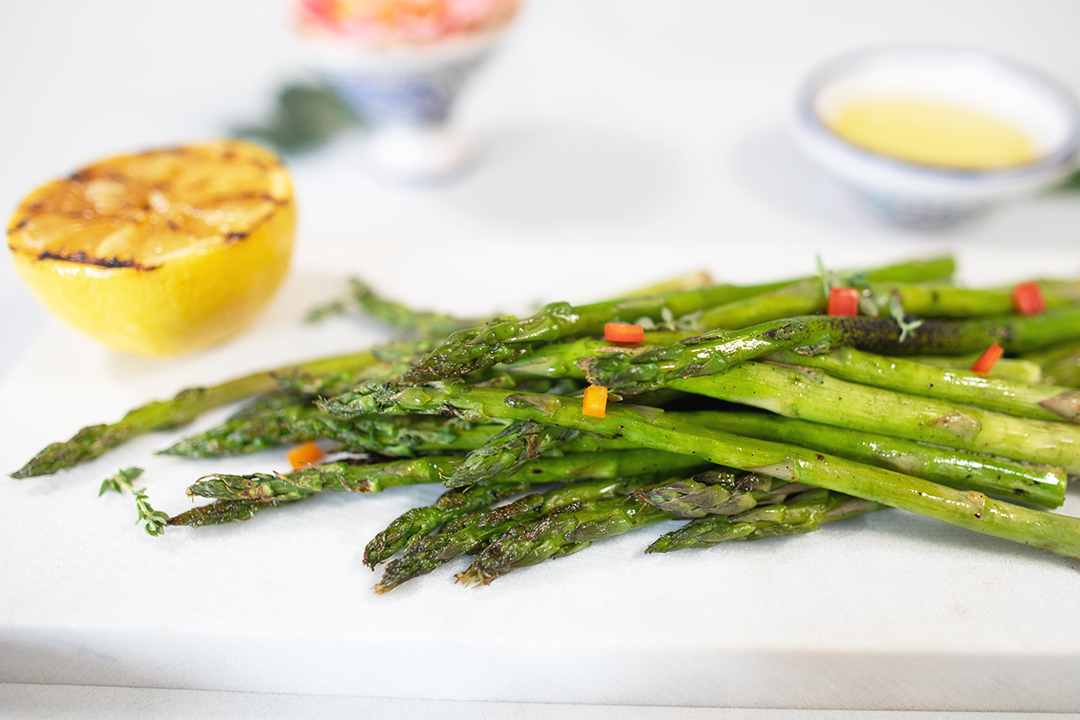 Flavor Profile | SAVORY
The possibilities for grilling asparagus are endless, but we love this classic Grilled Citrus Asparagus recipe. You can't go wrong with a hint of zesty lemon and fresh vegetables – the perfect side dish for any meal.
What You Need
Ingredients
8oz. Pero Family Farms Asparagus
1 lemon, cut in half
1 tbsp. fresh thyme
1 tsp. olive oil
Salt and pepper, to taste
Optional: garnish with diced Mini Sweet Peppers
What You Need
Lets Get Started
Directions
Preheat your grill to medium-high heat.
In a medium bowl, season asparagus with salt, pepper, and a drizzle of olive oil.
Place the seasoned asparagus and half of the lemon on some foil and place on the grill. Cook for 2 minutes.
Carefully turn the Asparagus and squeeze the other half of the raw lemon over the asparagus evenly. Cook for one additional minute.
Add a sprinkle of fresh thyme to Asparagus before serving.
Optional: Garnish with Mini Sweet Peppers.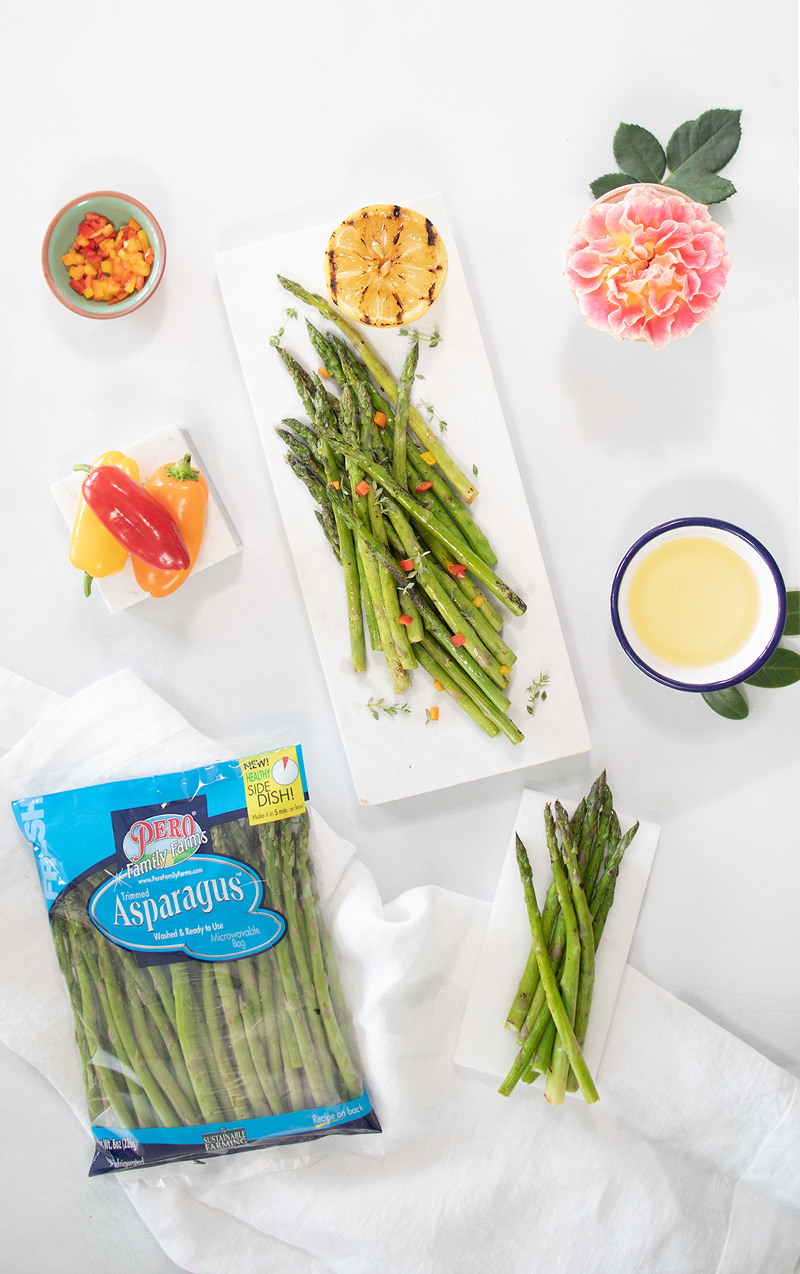 Get More Recipes
Visit this recipe page:
https://www.perofamilyfarms.com/recipe/grilled-citrus-asparagus/
Find a store location near you: