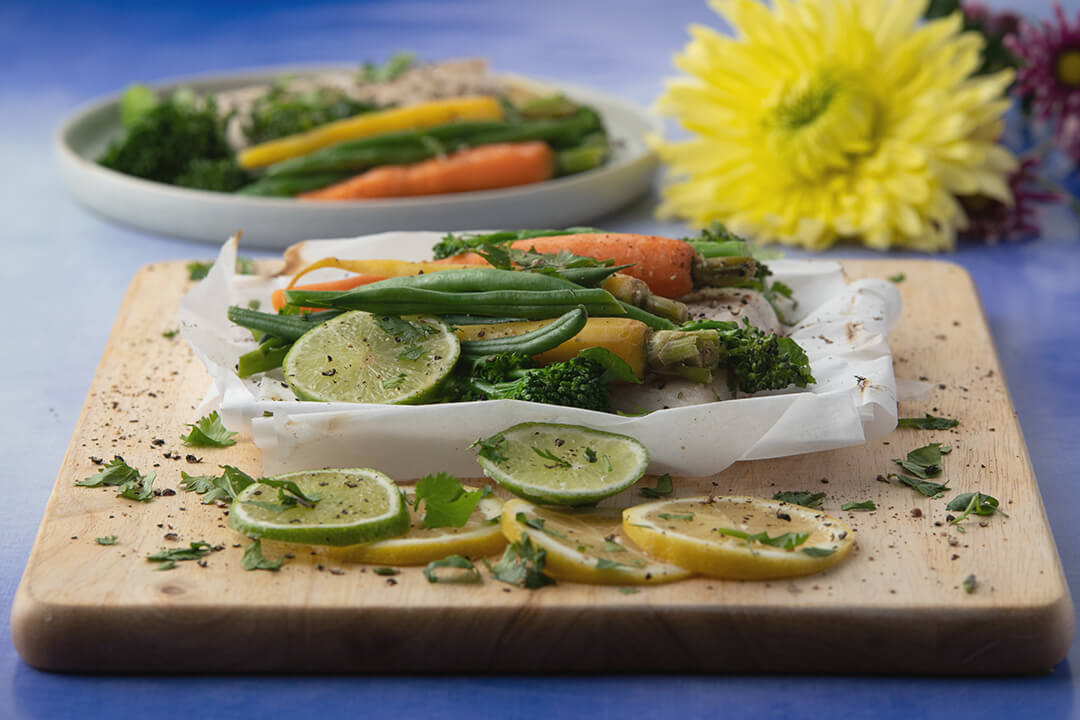 Gourmet Trio en Papillote with Snapper
Flavor Profile | Savory
Looking for a real showstopper for tonight's dinner? Our Gourmet Trio pairs with Snapper and citrus to create a beautiful photo-worthy meal! You'll be sure to "wow" your family in just under 30 minutes.
What You Need
Ingredients
I8oz. Pero Family Farms Gourmet Trio
8oz. Snapper Filet
1 tbsp. butter, sliced
1 tbsp. fresh cilantro
1 slice of fresh lemon
1 slice of fresh lime
1 slice of fresh orange
Salt and pepper, to taste
1 large piece of parchment paper
What You Need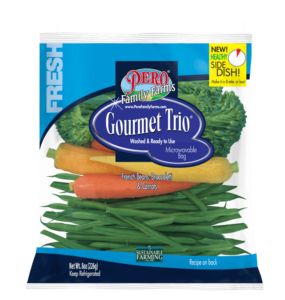 Lets Get Started
Directions
Preheat oven to 350⁰F.
Cut the parchment paper into a large rectangular piece (approximately 6″ x 12″).
Place the gourmet trio onto the parchment paper.
Next, place the snapper filet on top of the vegetables.
Top the fish evenly with the fruit slices, butter, and cilantro.
Season with salt and pepper, to taste.
Fold the parchment paper over the top and sides then flip over and place on a baking tray.
Place tray in oven and cook for 15-20 minutes.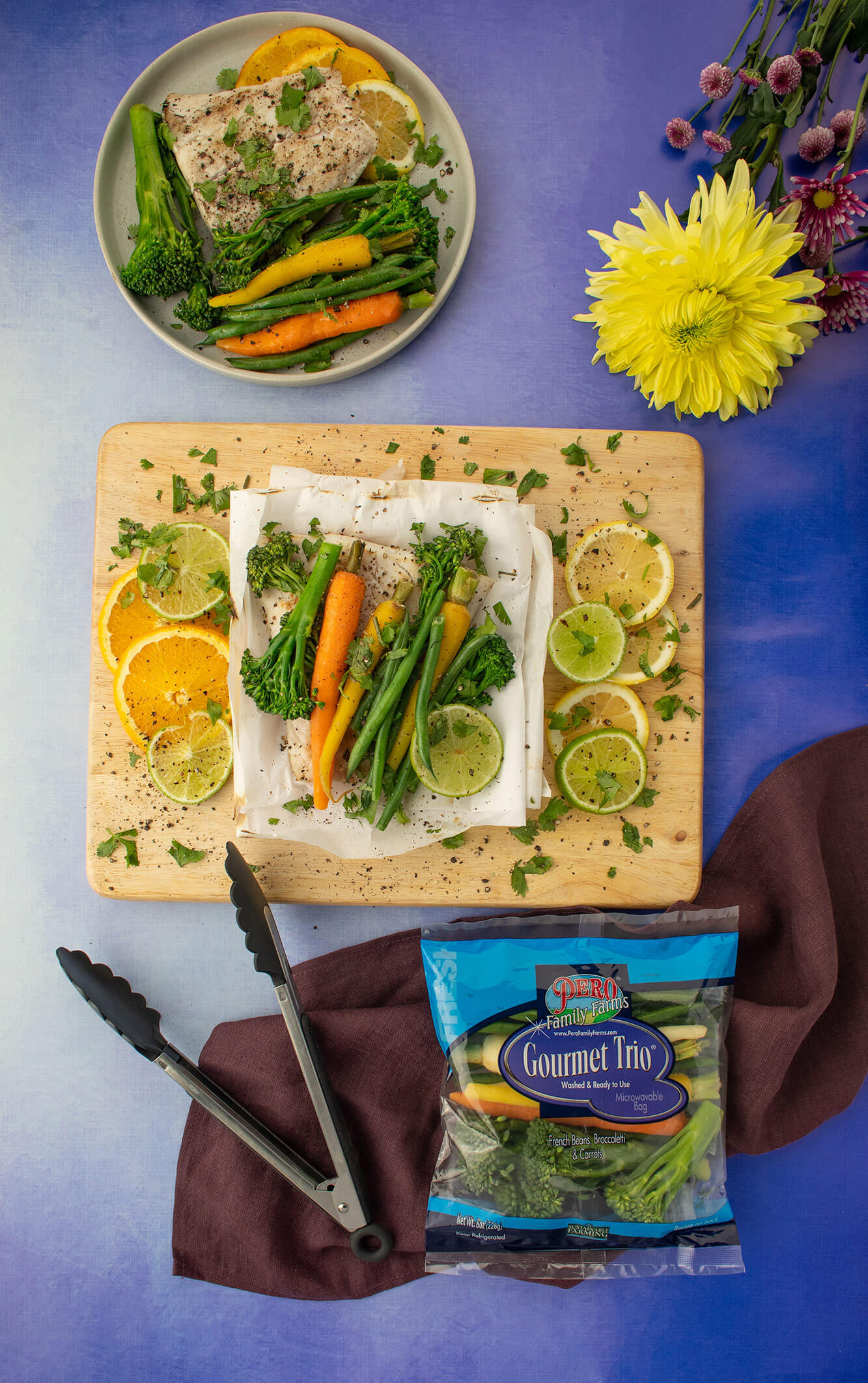 Get More Recipes
Visit this recipe page:
https://www.perofamilyfarms.com/recipe/gourmet-trio-en-papillote-with-snapper/
Find a store location near you: