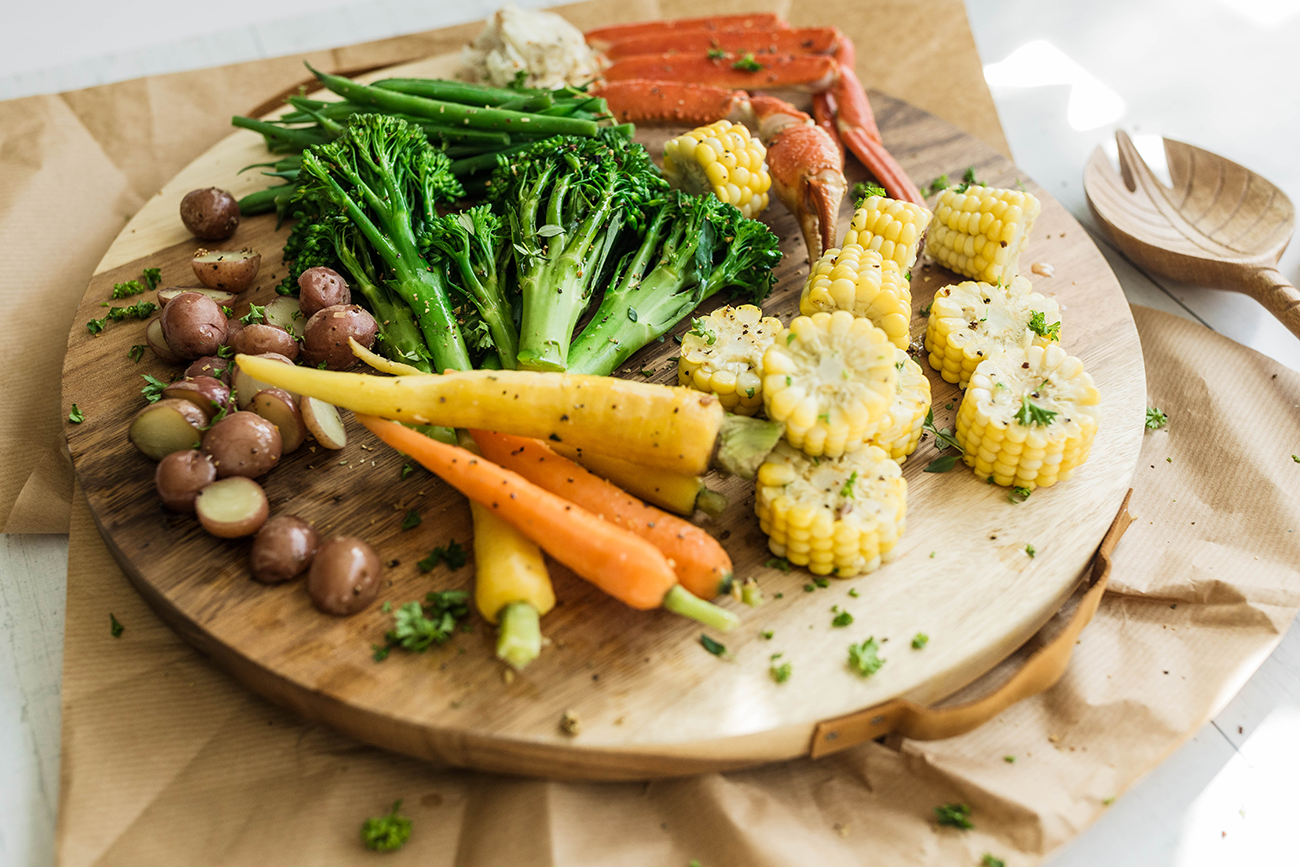 Gourmet Trio Country Boil
Flavor Profile | CRUNCHY
This Gourmet Trio Low Country Boil is the perfect weekend entertaining platter! Made with a variety of flavors and our Gourmet Trio veggies, it's quick and easy to prepare!
What You Need
Ingredients
8oz. Pero Family Farms Gourmet Trio
3 cups vegetable stock
1 cup baby redskin potatoes, halved
2 ears of corn, cut into rounds
1lb. Snow Crab
1 ½ tbsp. Old Bay Seasoning
Salt and pepper
What You Need
Lets Get Started
Directions
Fill a large pot half way with water.
Place all of the ingredients into a the pot and cover.
Bring to a boil.
Next, simmer for 5 minutes or until the vegetables are cooked to your desired texture.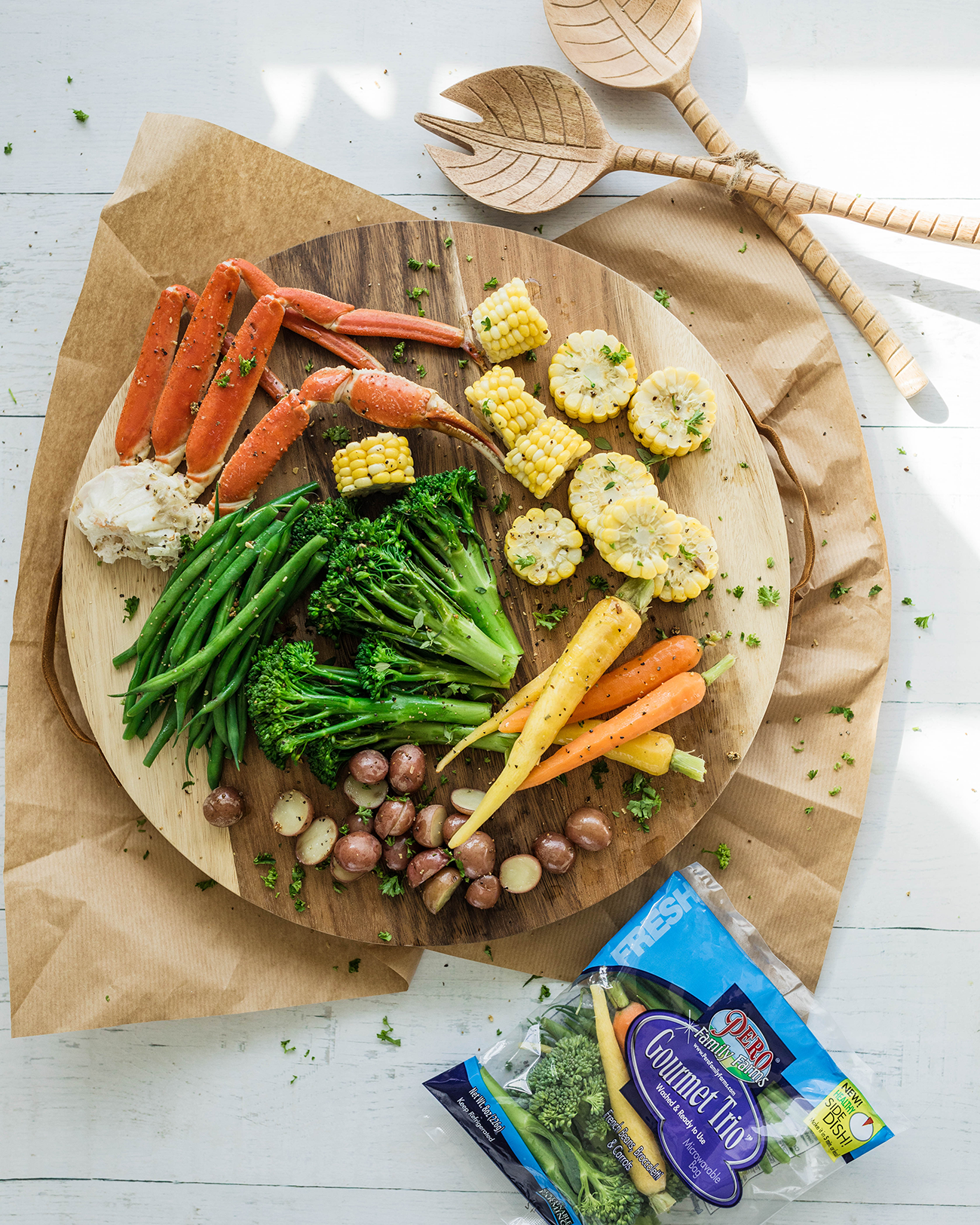 Get More Recipes
Visit this recipe page:
https://www.perofamilyfarms.com/recipe/gourmet-trio-country-boil/
Find a store location near you: