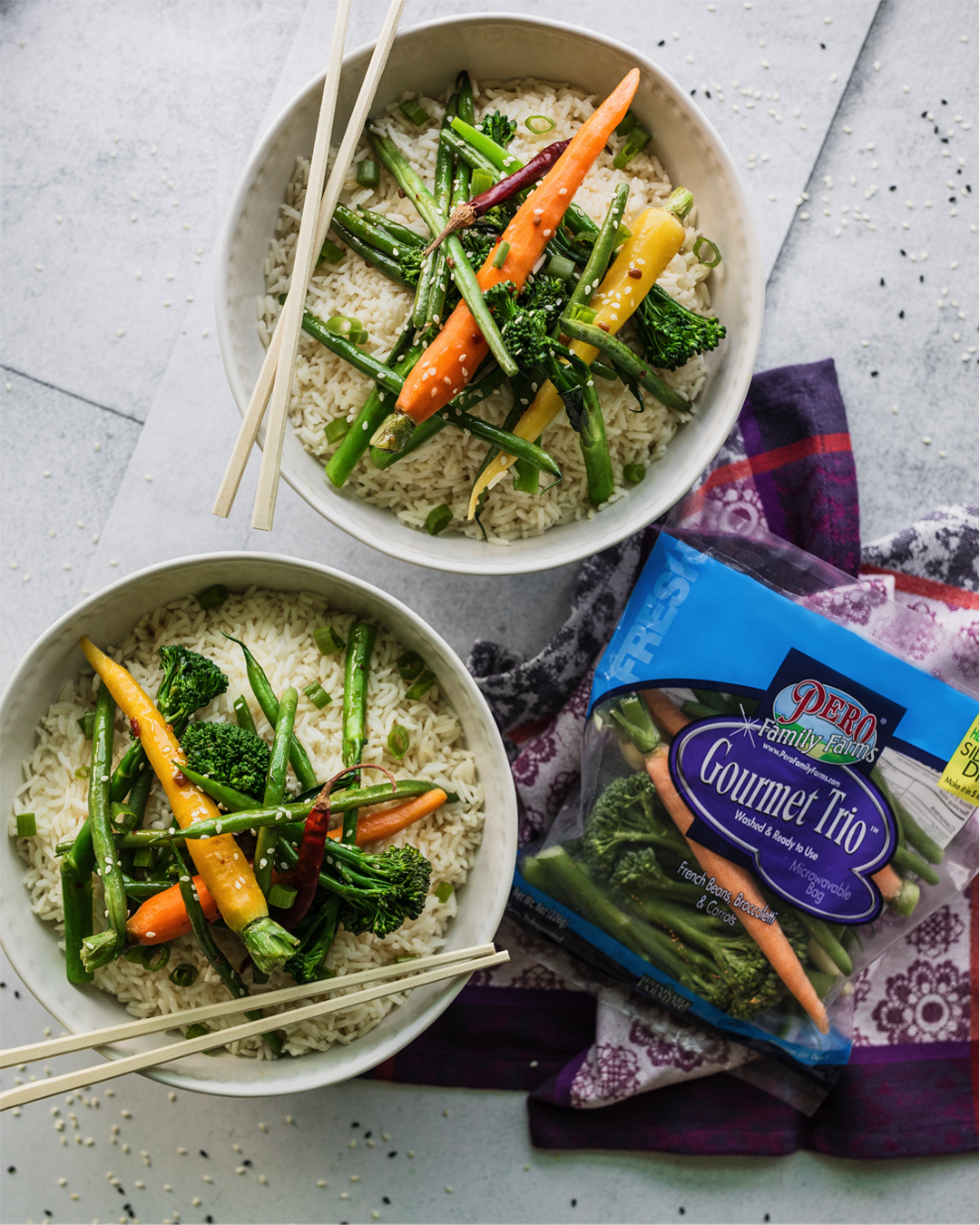 Flavor Profile | CRUNCHY
No need for Chinese takeout when you have this delicious General Tso Gourmet Trio! It only takes minutes to prepare and is made with our conveniently packaged Gourmet Trio that includes broccoletti, baby carrots, and french beans.
What You Need
Ingredients
10oz. Pero Family Farms Gourmet Trio
2 cups cooked white rice
½ cup green onions, sliced thin
½ cup General Tso sauce
2 hot peppers
General Tso Sauce
¼ cup soy sauce
¼ rice wine vinegar
¼ brown sugar
1 tbsp. garlic, minced
1 tbsp. ginger, minced
1 tbsp. green onions, sliced thin
½ tbsp. corn starch, mixed with 1 tsp. water
What You Need
Lets Get Started
Directions
Bring all the ingredients to a boil then turn off the heat and stir.
Allow 10 minutes to cool before serving.
Get More Recipes
Visit this recipe page:
https://www.perofamilyfarms.com/recipe/general-tso-gourmet-trio/
Find a store location near you: