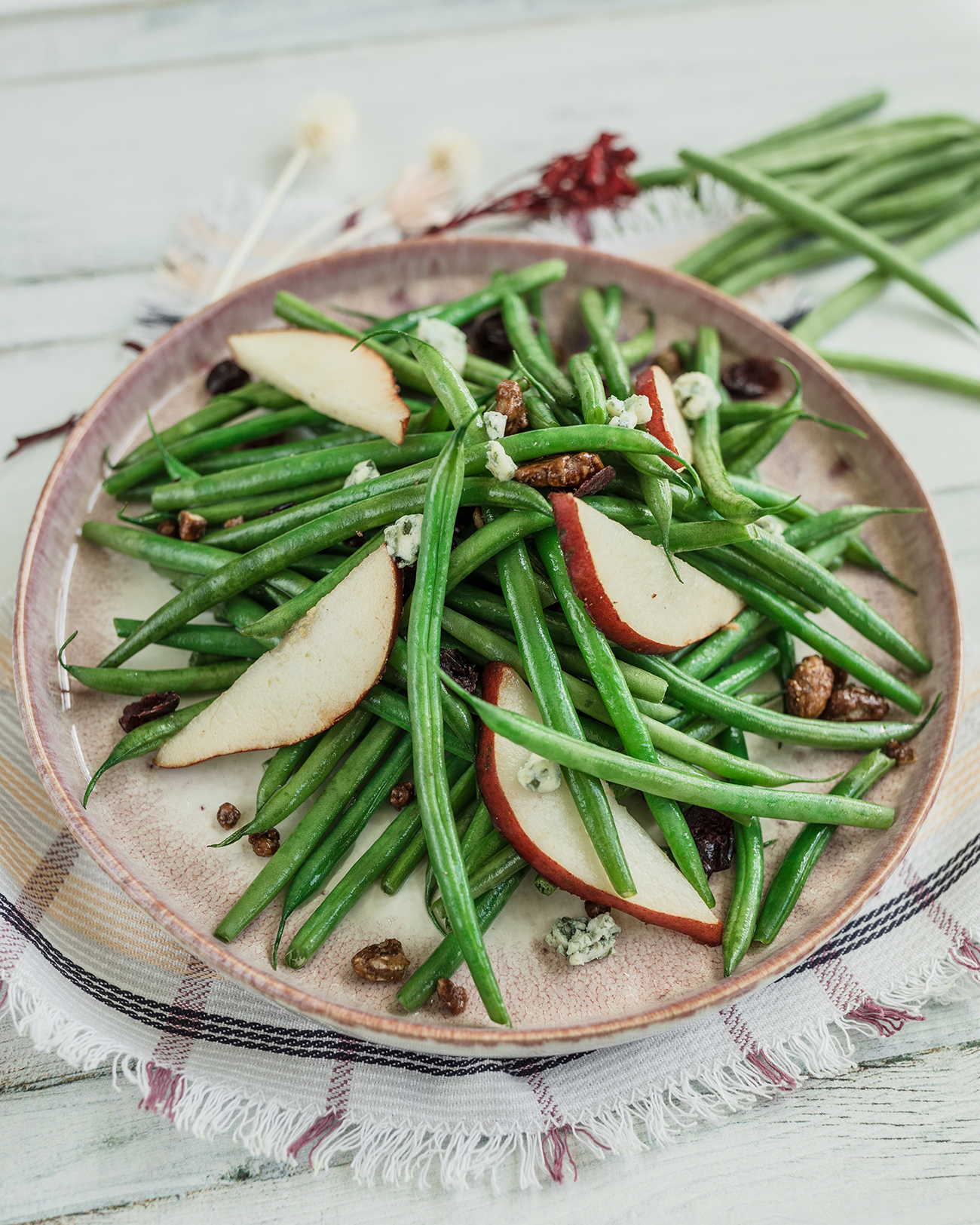 French Beans with Pears and Blue Cheese
Flavor Profile | CRUNCHY
This traditional holiday French Beans with pears and blue cheese recipe is easy to make and filled with crunch!
What You Need
Ingredients
12oz. Pero Family Farms French Beans
1 small pear, cut into wedges
¼ cup pecans
¼ cup dried cranberries
1 tbsp. blue cheese crumbles
1 tbsp. olive oil
½ tbsp. apple cider vinegar
Salt and pepper to taste
What You Need
Lets Get Started
Directions
Follow the microwave directions on the bag to cook the beans to your desired texture.
In a large mixing bowl add the cooked beans, pears, pecans, cranberries, olive oil, vinegar, salt and pepper, mix well.
Top with blue cheese and serve.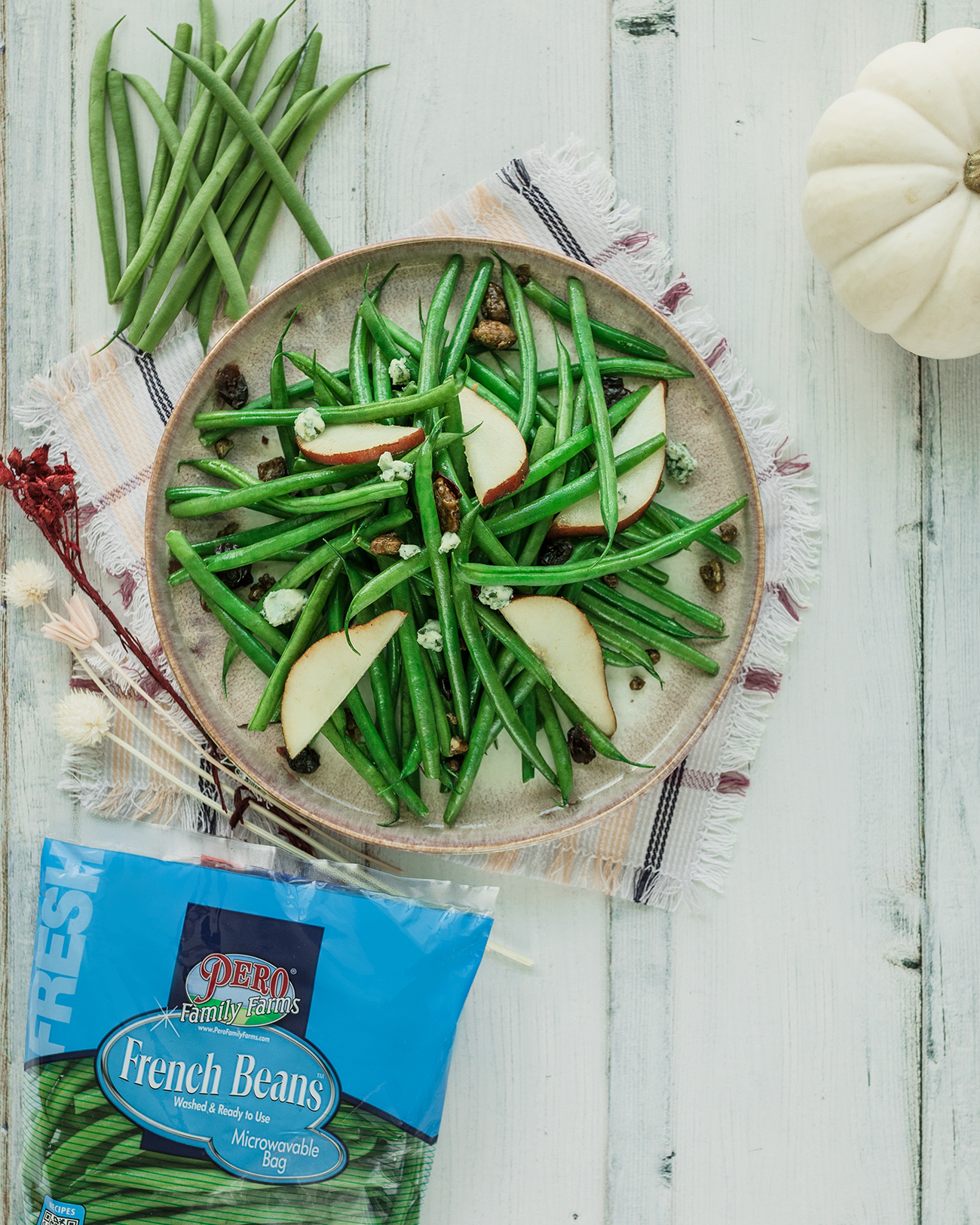 Get More Recipes
Visit this recipe page:
https://www.perofamilyfarms.com/recipe/french-beans-with-pears-and-blue-cheese/
Find a store location near you: