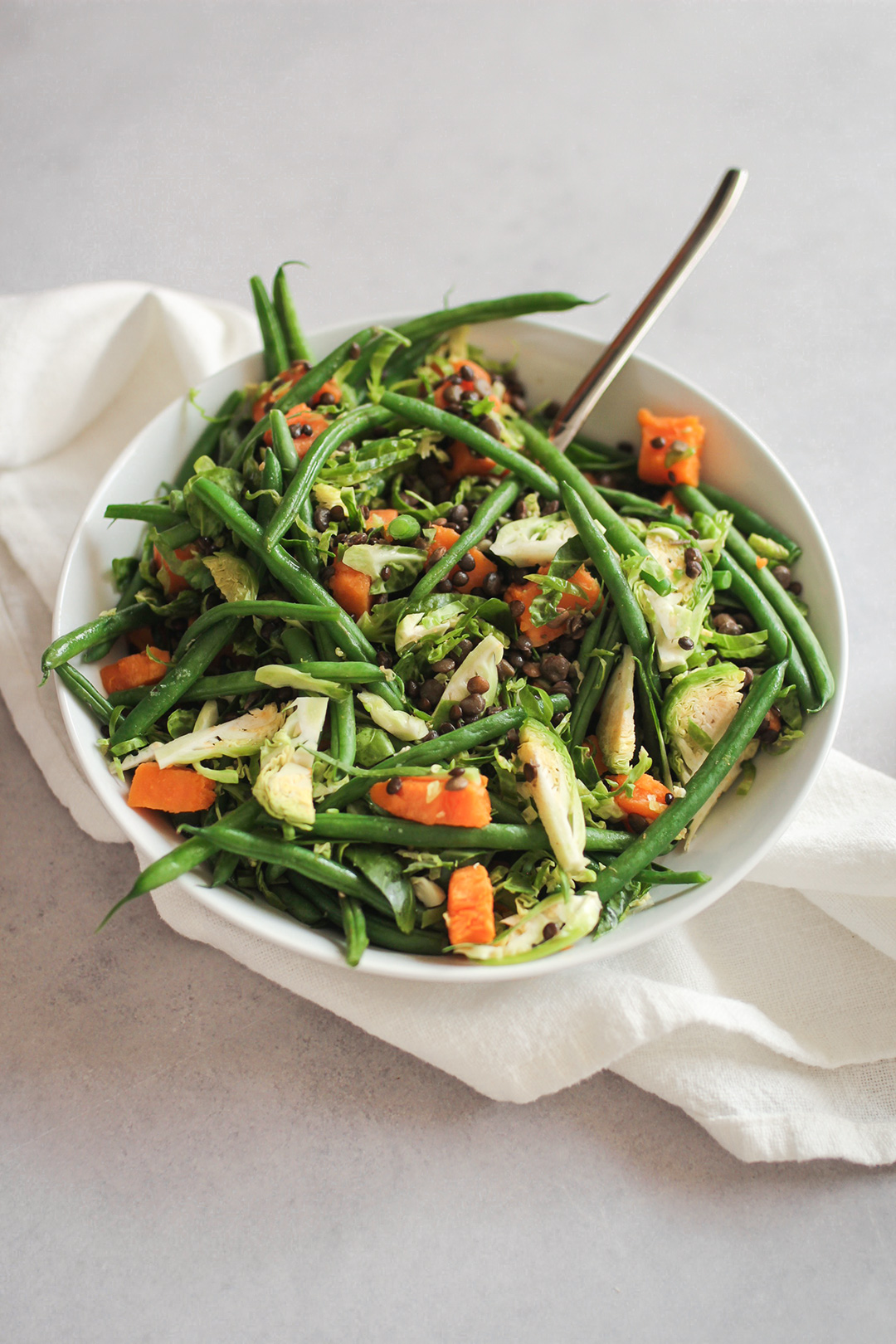 French Bean Lentil Side Dish
Flavor Profile | CRUNCHY
This yummy vegan side dish made with our French Beans, sweet potatoes, and shaved brussels sprouts topped with a soy balsamic vinaigrette feels comforting and healthy with every bite!
What You Need
Ingredients
8 oz. Pero Family Farms French Beans
1 tbls Olive oil
2/3 cups Lentil
½ cup Yam or Sweet Potato, cooked and cubed
1 cup Brussels Sprouts, thinly sliced
1 tsp Sea Salt
¼ tsp Black Pepper
Balsamic Soy Dressing
1 – 2 tbls Olive Oil
2 tbls Balsamic Vinegar
2 tbls Soy Sauce or Shoyu, low sodium
What You Need
Lets Get Started
Directions
To cook the lentils place them into a sauce pan with equal parts water (2/3 cup) and a few pinches of salt. Bring this to a boil and once at a strong boil reduce heat to low and cover the sauce pan. Let the lentils cook for 15 minutes. Once cooked fluff lightly with a fork and place into the bowl with the remaining ingredients for the dish.
Steam or bake the yam/sweet potato. Once cooked carefully remove the skin and cut into small cubes.
For the Pero Family Farms French Beans steam the vegetable according to the directions on the bag. Once steamed carefully remove the French Beans from the bag and place into a bowl.
Remove the ends of the brussels sprouts and thinly slice them. Add the thinly sliced brussels sprouts into the bowl with French Beans, lentils, and cubed yam/sweet potato. Toss everything together with salt and pepper.
In a separate bowl whisk together the Balsamic Soy Dressing. Pour this dressing into the bowl and gently toss the dish together.
Serve warm or room temperate.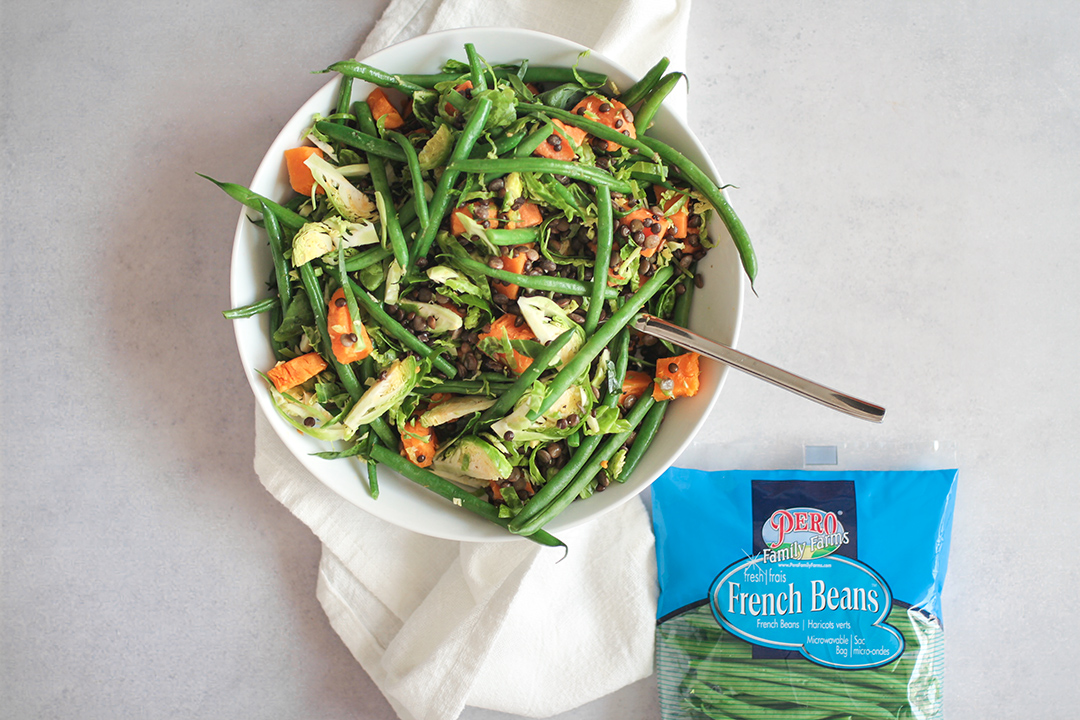 Get More Recipes
Visit this recipe page:
https://www.perofamilyfarms.com/recipe/french-bean-lentil-side-dish/
Find a store location near you: