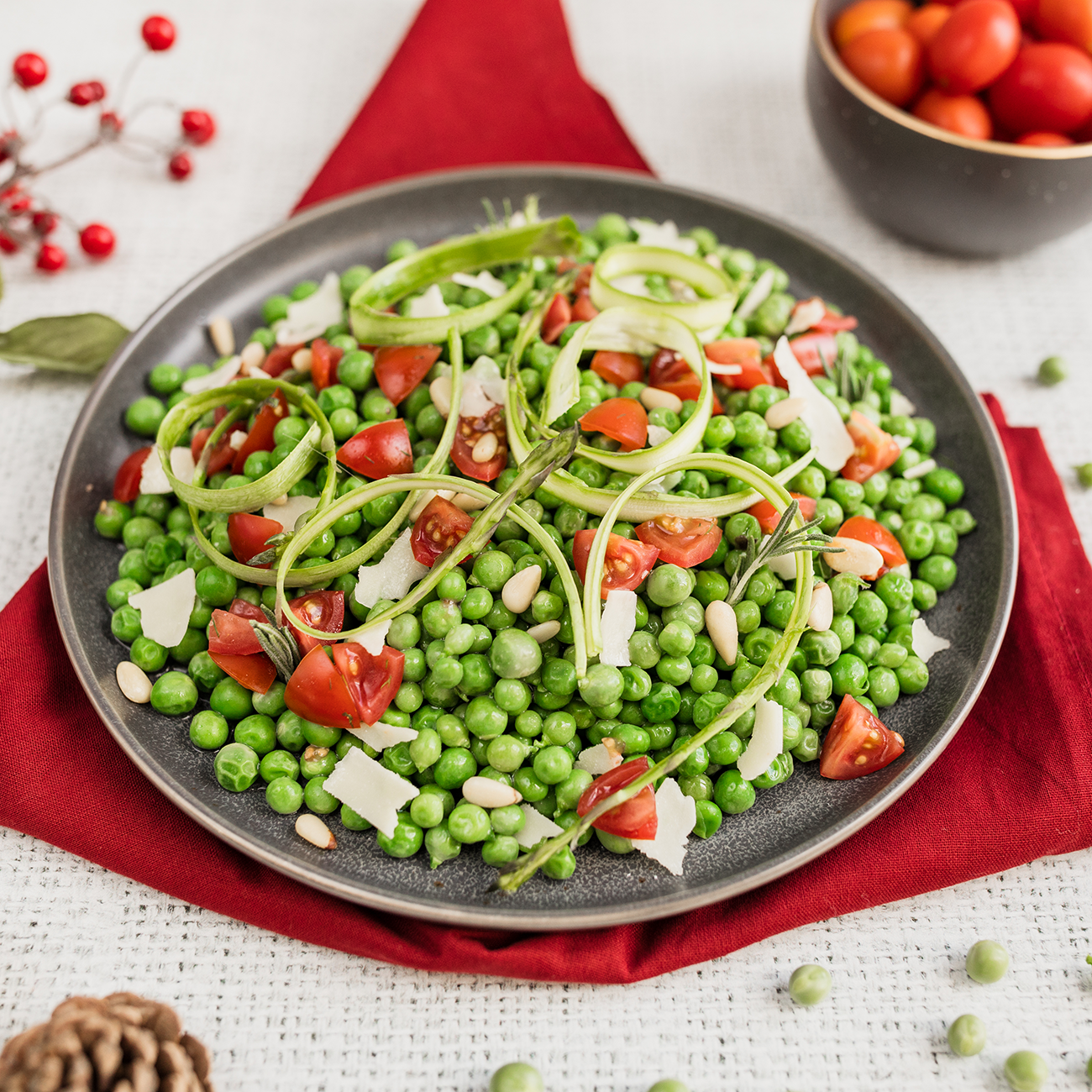 English Peas with Asparagus Ribbons
Flavor Profile | SAVORY
Fancy doesn't have to take long–Try our English Peas with Asparagus Ribbons for a delicious side dish that only takes 10 minutes to make! Made with our Fresh English Peas & Asparagus, grape tomatoes, and parmesan cheese for a colorful and flavor-filled recipe!
What You Need
Ingredients
6oz. Pero Family Farms English Peas
½ cup grape tomatoes, cut into quarters
3 Pero Family Farms Asparagus stalks trimmed into ribbons- use a carrot peeler
¼ cup pine nuts
¼ cup Parmesan cheese
1 tbsp. fresh rosemary, chopped
1 tbsp. White balsamic vinegar
1 tbsp. Olive oil
Salt and pepper to taste
What You Need
Lets Get Started
Directions
Follow the microwave directions on the package to cook the English Peas to your desired texture.
In a large serving bowl, add the cooked peas, tomatoes, pine nuts, vinegar, oil, salt and pepper. Mix well.
Top with parmesan, rosemary, and asparagus ribbons.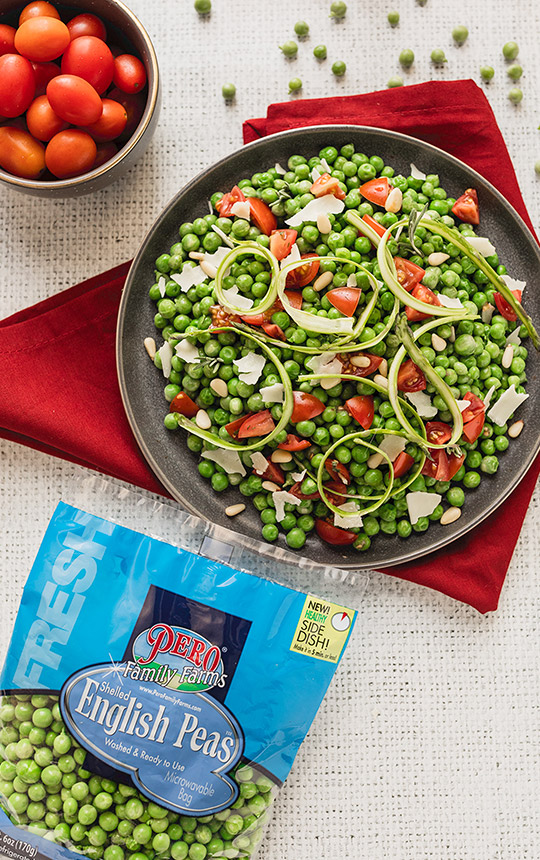 Get More Recipes
Visit this recipe page:
https://www.perofamilyfarms.com/recipe/english-peas-with-asparagus-ribbons/
Find a store location near you: