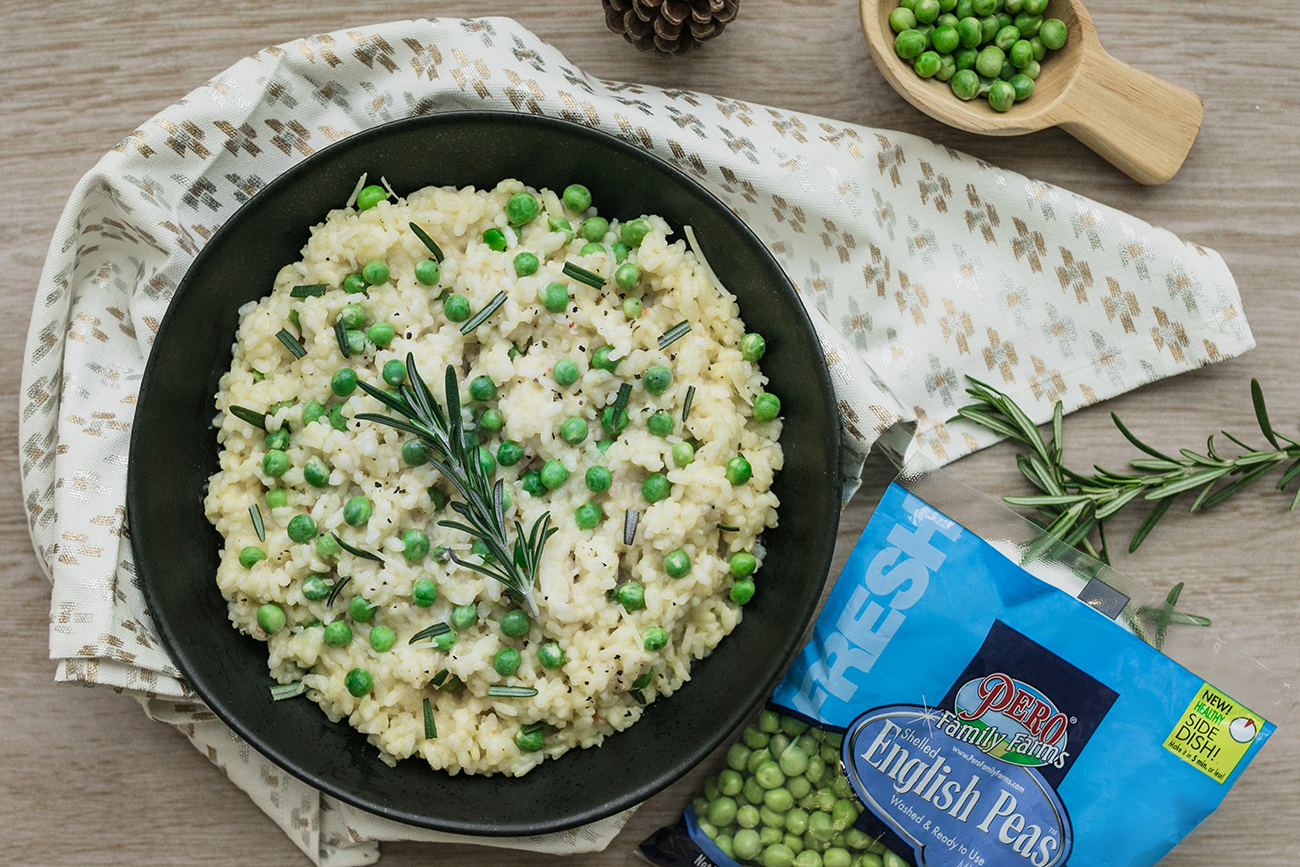 Flavor Profile | CREAMY
This savory English Pea Risotto is made with parmesan cheese, rosemary, and our fresh English Peas for a tasty dinner you can't refuse!
What You Need
Ingredients
1 bag Pero Family Farms English Peas
1 cup of Arborio Rice (risotto rice)
4 ½ cups vegetable stock
½ cup parmesan cheese, shredded
1 ½ tbsp rosemary
1 tbsp. butter
1 tbsp. onion
Salt and pepper, to taste
What You Need
Lets Get Started
Directions
In a large sauté pan on medium high heat add the butter and the onion and cook for 1 minute.
Next, add the Peas and rice and cook for 30 seconds.  Now add 2 tbsp. of chicken stock and let the moisture get absorbed into the rice – almost completely.
Repeat this step until all the liquid has been absorbed and the right texture has been achieved.
Lastly add the cheese, rosemary salt, and pepper.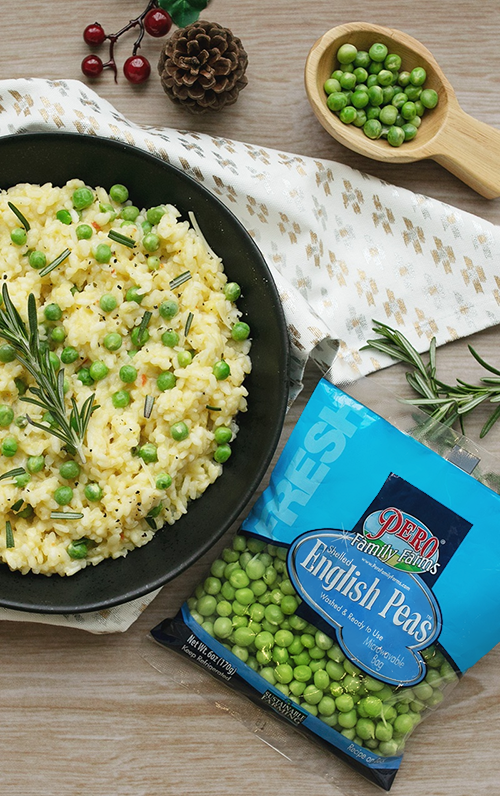 Get More Recipes
Visit this recipe page:
https://www.perofamilyfarms.com/recipe/english-pea-risotto/
Find a store location near you: