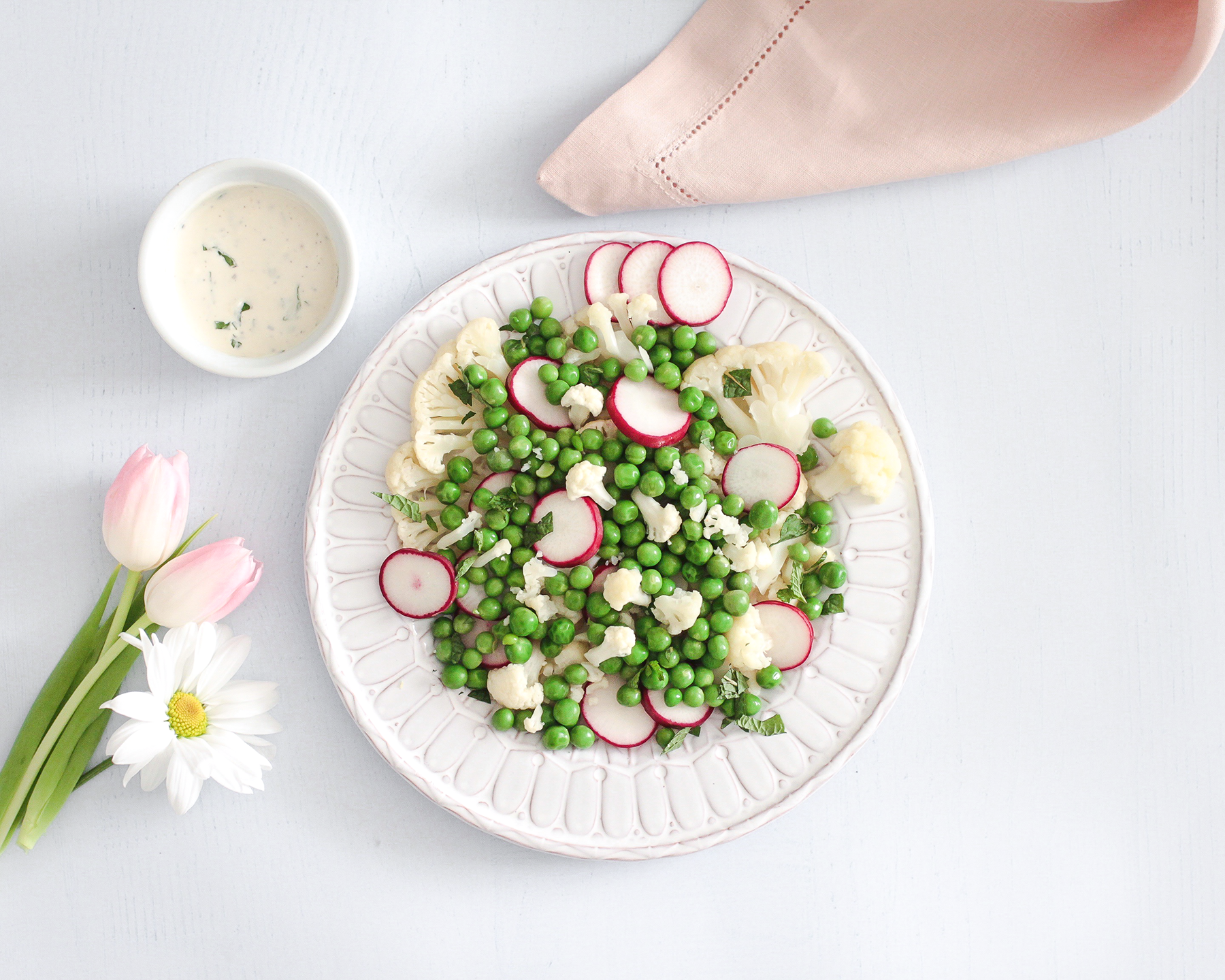 English Pea Cauliflower Side Dish
Flavor Profile | MINTY
This English Pea Cauliflower Side Dish is filled with crunch and color! We've added a yogurt mint dressing to our dish for a burst of freshness!
What You Need
Ingredients
6oz. bag Pero Family Farms English Peas, cooked
1 cup Pero Family Farms Cauliflower Florets, thinly sliced and steamed
4-5 Radishes, thinly sliced
1 tbsp. Fresh Mint Leaves, minced
Yogurt Mint Dressing
1 tbsp. Lemon Juice
½ tsp. Lemon Zest
¼ cup Plain Yogurt
4 tbsp. Fresh Mint, minced
¼ tsp. Garlic Powder
2 tbsp. Extra Virgin Olive Oil
Salt and pepper, to taste
What You Need
Lets Get Started
Directions
Cook the English Peas using the instructions on the back of the bag.
Allow the peas to cool in a medium bowl.
Next, add the cauliflower florets and radishes to the bowl.
MINT YOGURT DRESSING
Add all the ingredients into a bowl.
Adjust your salt and pepper to taste and whisk everything very well together.
Dress the vegetables and carefully mix it all together.
Serve and garnish with fresh minced mint leaves.
Get More Recipes
Visit this recipe page:
https://www.perofamilyfarms.com/recipe/english-pea-cauliflower-side-dish/
Find a store location near you: