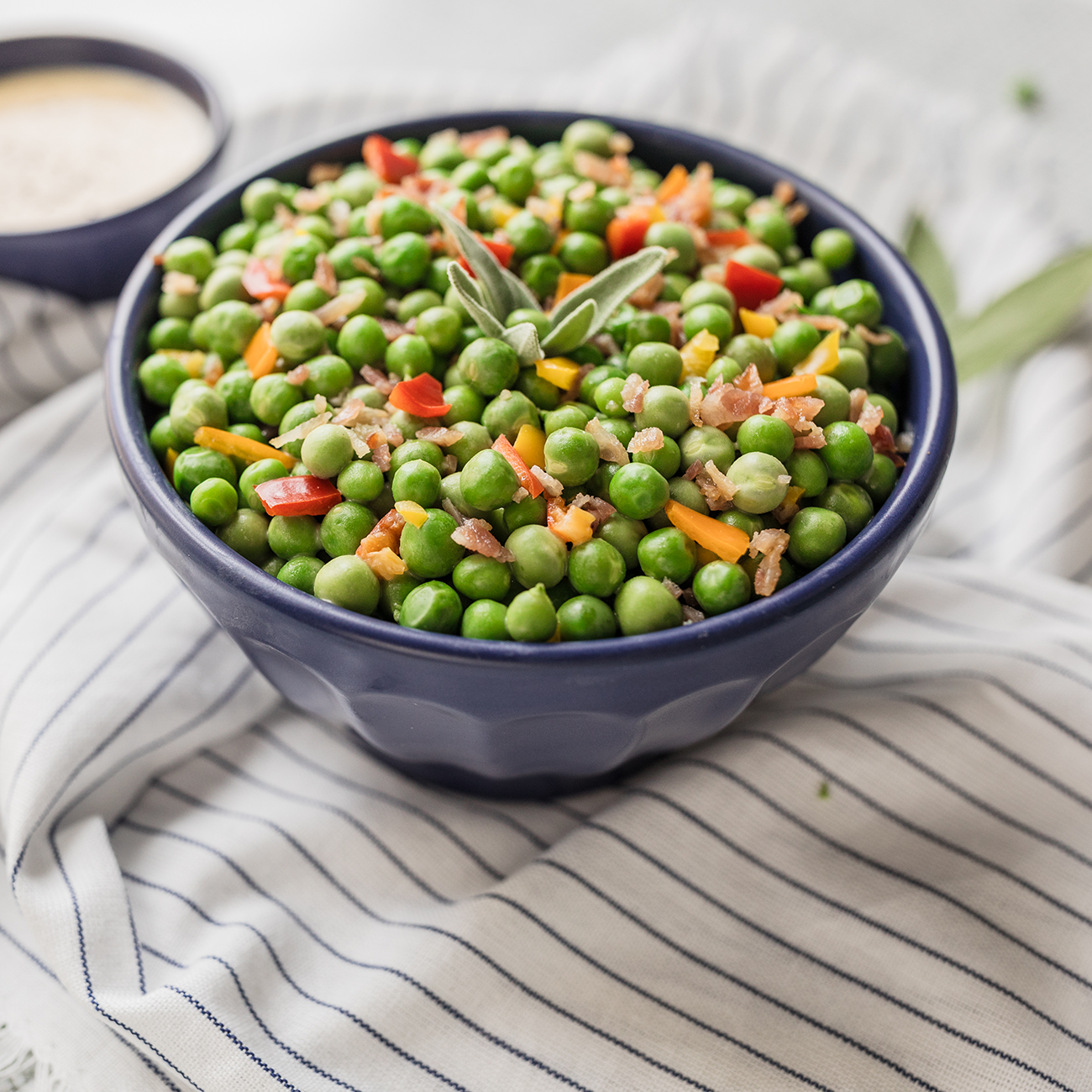 Flavor Profile | SAVORY
Even little chefs can help with this simple recipe! Straight from our Pero family kitchen, this recipe for our Easy Peasy Peas is perfect for cooking with kids. Packed full of cheese, bacon and our Mini Sweet Peppers, this dish makes eating vegetables even more delicious.
What You Need
Ingredients
6oz. bag Pero Family Farms English Peas
¾ cup cheddar cheese
½ cup low fat milk
2 tbsp. Pero Family Farms Mini Sweet Peppers, diced
1 ½ tbsp. cooked bacon, cut into small pieces
1 sprig of fresh sage
1 tbsp. corn starch
Salt and pepper to taste
What You Need
Lets Get Started
Directions
Follow the directions on the back of the bag to cook the English Peas.
Preheat a sauce pot to medium-high temperature.
In a small bowl, mix the cornstarch and milk thoroughly and pour into the sauce pot. Stir until sauce begins to thicken.
Remove from heat and stir in the cheese, bacon, salt and pepper.
Next, add the Peas and Mini Sweet Peppers and mix until well combined. Serve immediately and enjoy!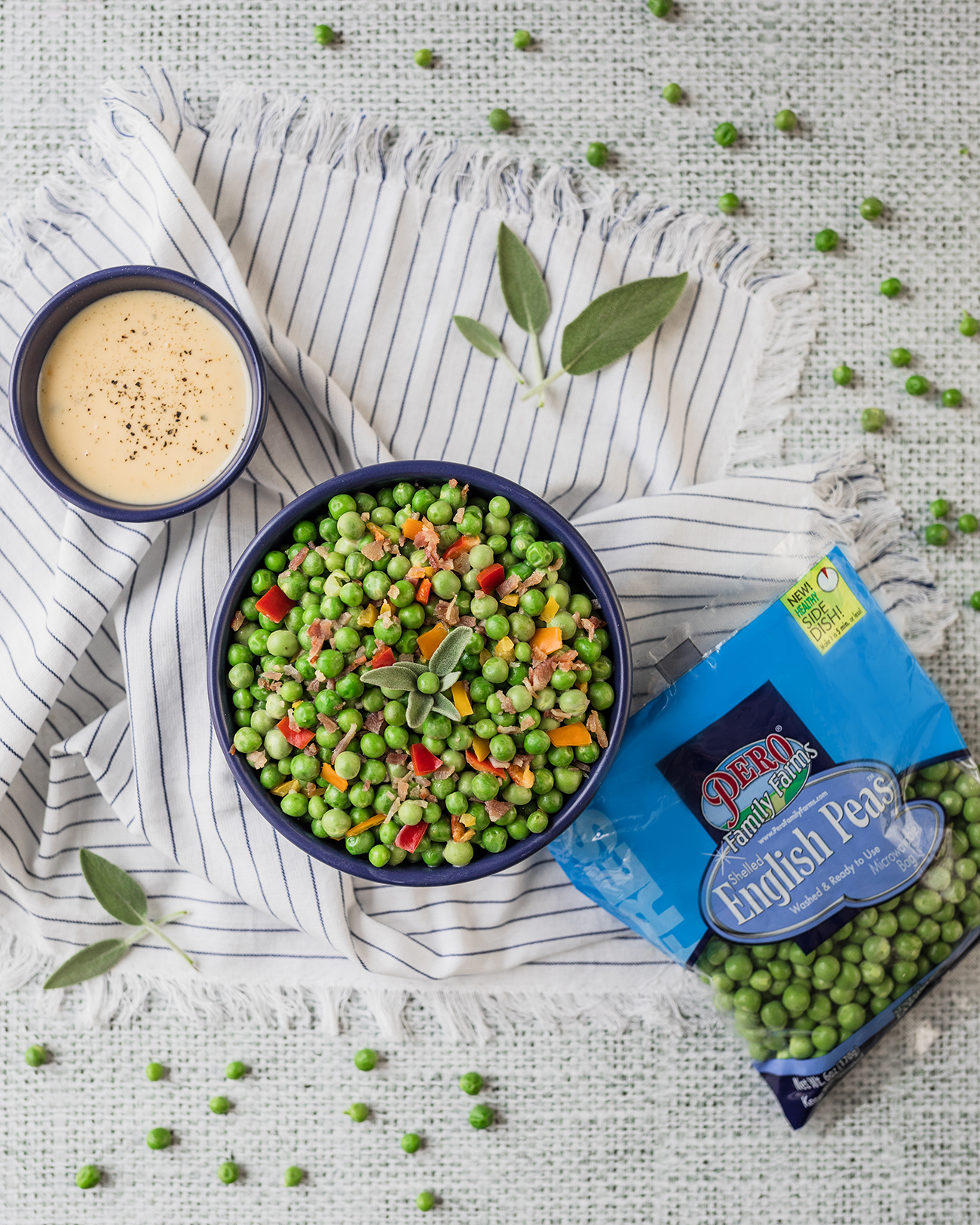 Get More Recipes
Visit this recipe page:
https://www.perofamilyfarms.com/recipe/easy-peasy-peas/
Find a store location near you: