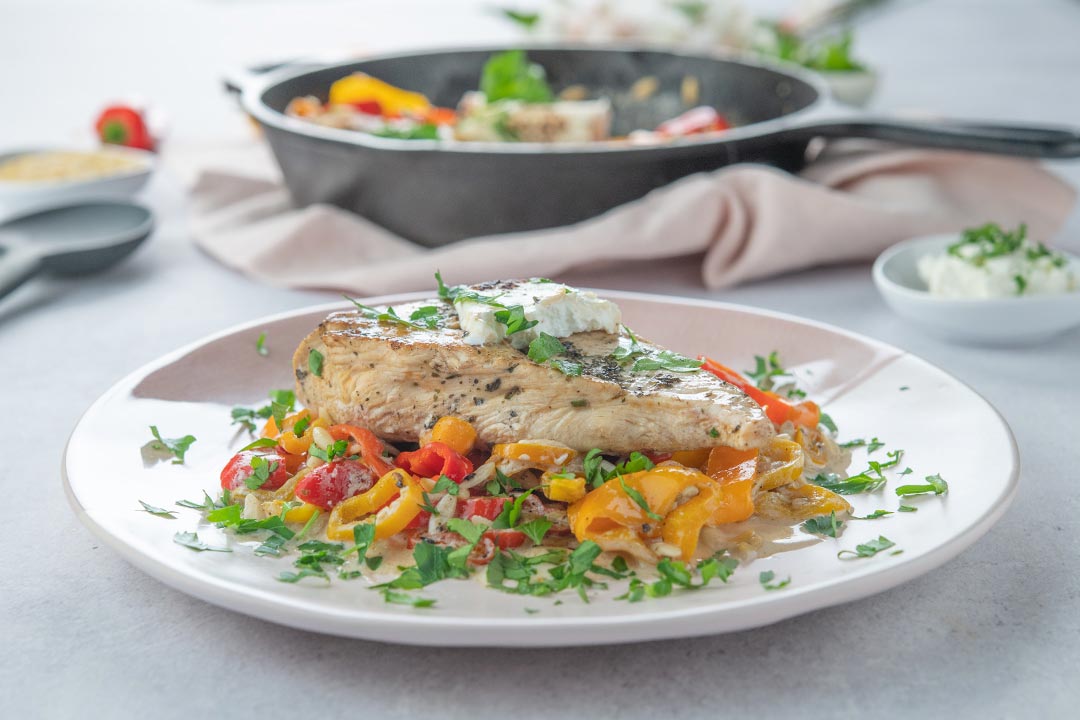 Creamy One Pan Chicken with Mini Sweet Peppers & Orzo
Flavor Profile | Savory
One of our favorite #kitchenhacks is the "one pan meal". Less steps, and less clean up! Using a well-seasoned cast iron for this Creamy One Pan Chicken & Mini Sweet Pepper Orzo allows all of the bold and delicious flavors combine for a meal that everyone will rave about. What are your favorite kitchen hacks?
What You Need
Ingredients
2 medium chicken breasts
1lb. Pero Family Farms Mini Sweet Peppers, topped, seeded and cut into thin rings
4oz. goat cheese
4oz. cream cheese
4oz. chicken stock
½ cup orzo
½ cup fresh basil leaves
1 ½ tbsp. olive oil
1 tbsp. Italian seasoning
1/2 tbsp. garlic powder
Salt and pepper, to taste
What You Need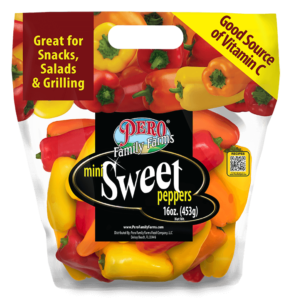 Lets Get Started
Directions
Preheat the oven to 350⁰F
Place the Mini Sweet Peppers evenly into a 9″ x 13" baking dish.
Top with olive oil and season with salt and pepper.
In a small bowl, mix together the Italian seasoning and garlic powder.
Coat the chicken breasts in the seasoning mixture.
Place the chicken breasts on top of the Mini Sweet Peppers.
In a small bowl, mix the cream cheese and goat cheese together.
Place the cheese mixture in the middle of the dish and pour the chicken stock and orzo into the pan.
Bake at 350 ⁰F for 25 minutes. Carefully remove the pan from the oven and top with fresh basil.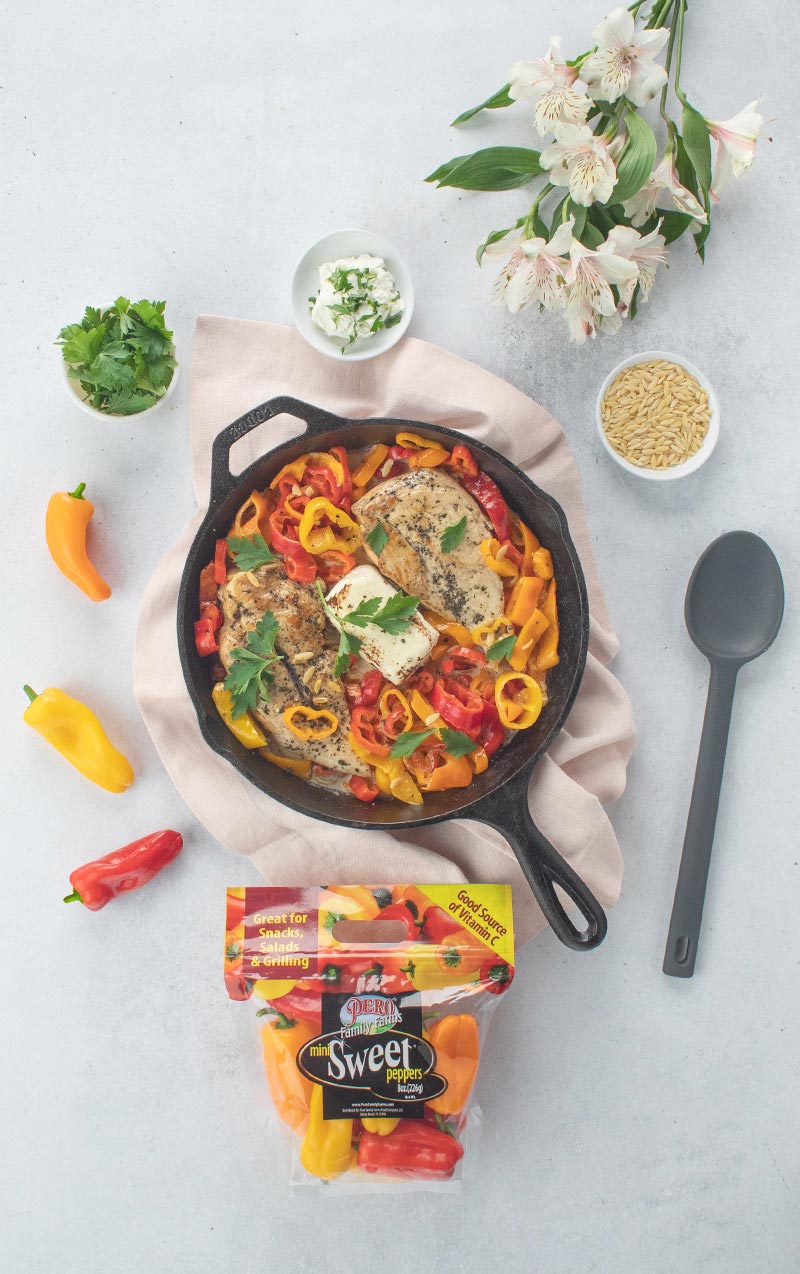 Get More Recipes
Visit this recipe page:
https://www.perofamilyfarms.com/recipe/creamy-one-pan-chicken-with-mini-sweet-peppers-orzo/
Find a store location near you: