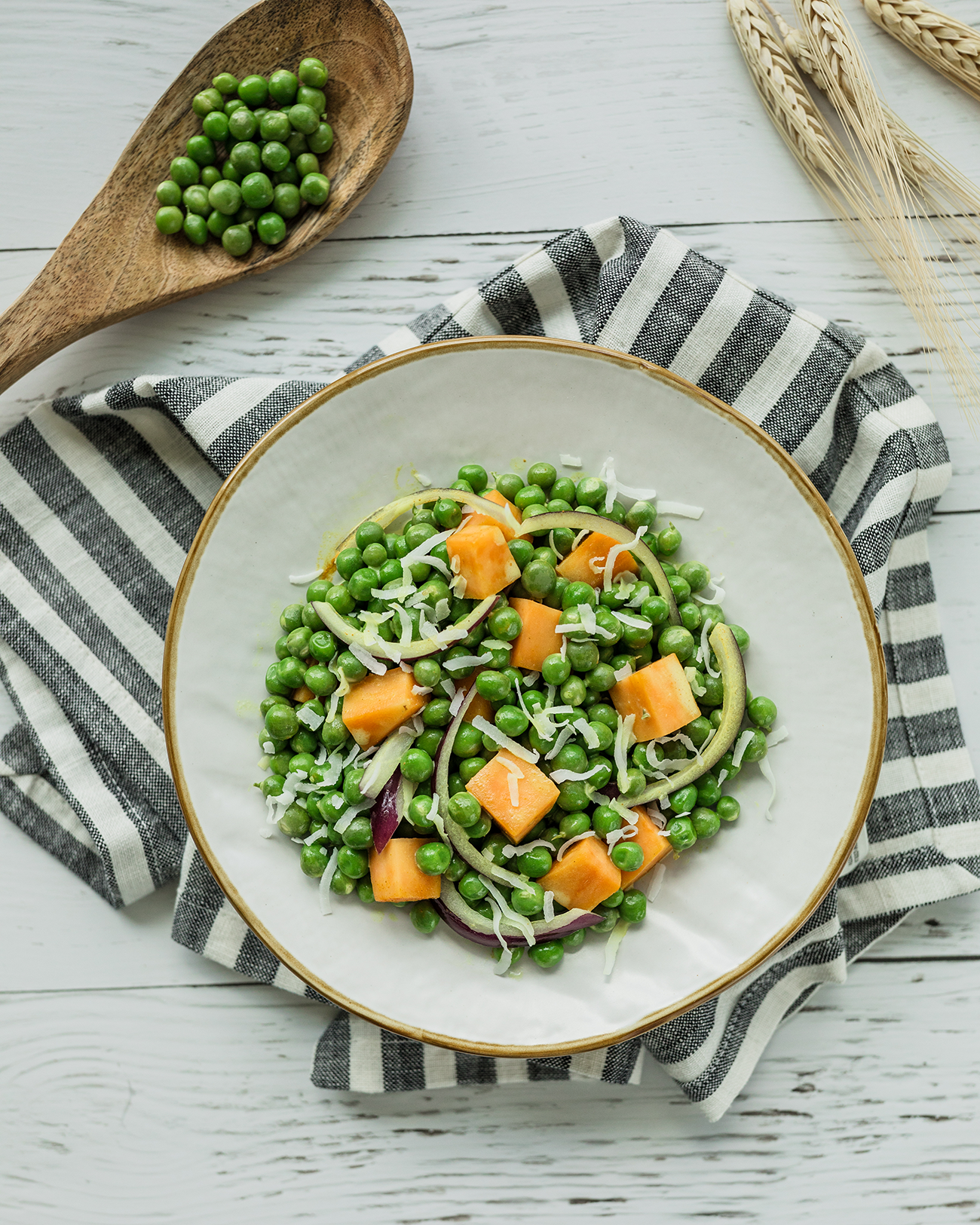 Coconut Curry English Peas
Flavor Profile | SWEET
Coconut Curry English Peas with Sweet Potato is the perfect side dish for cooler fall weather! Made with a savory curry sauce, sweet potatoes, coconut, and our fresh English Peas.
What You Need
Ingredients
6oz Pero Family Farms English Peas
1 cup sweet potato, cut into cubes and roasted
½ cup coconut milk
¼ cup red onion, thinly sliced
2 tbsp. coconut, shredded
½ tbsp. curry powder
Salt and pepper to taste
What You Need
Lets Get Started
Directions
Follow the microwave instructions on the English Pea package and cook to your desired texture.
Heat a large sauté pan to medium-high temperature.
Add the peas, roasted sweet potato, coconut milk, red onion, curry powder, salt and pepper.
Cook for 2 minutes, until the sauce begins to reduce.
Mix thoroughly and serve.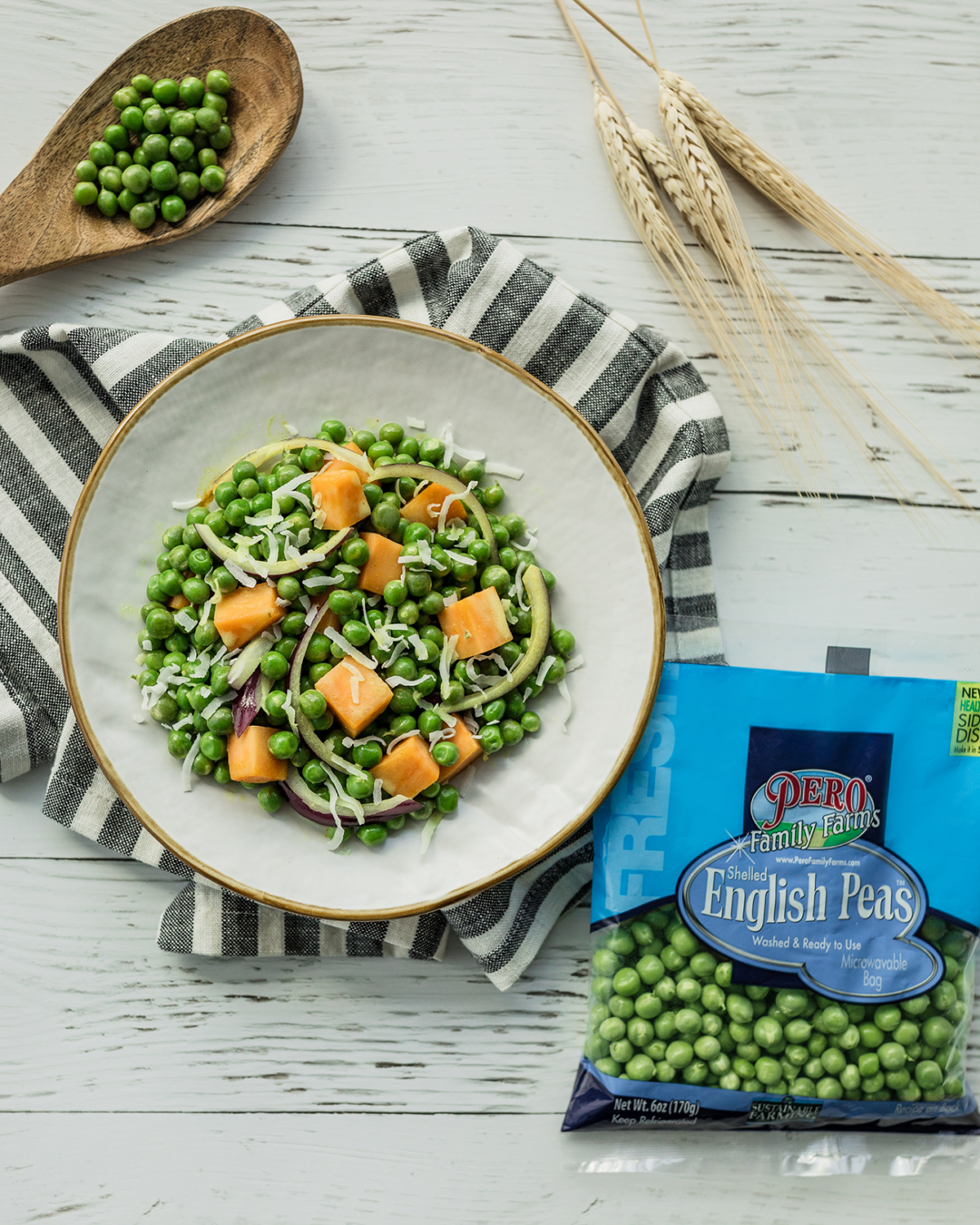 Get More Recipes
Visit this recipe page:
https://www.perofamilyfarms.com/recipe/coconut-curry-english-peas/
Find a store location near you: