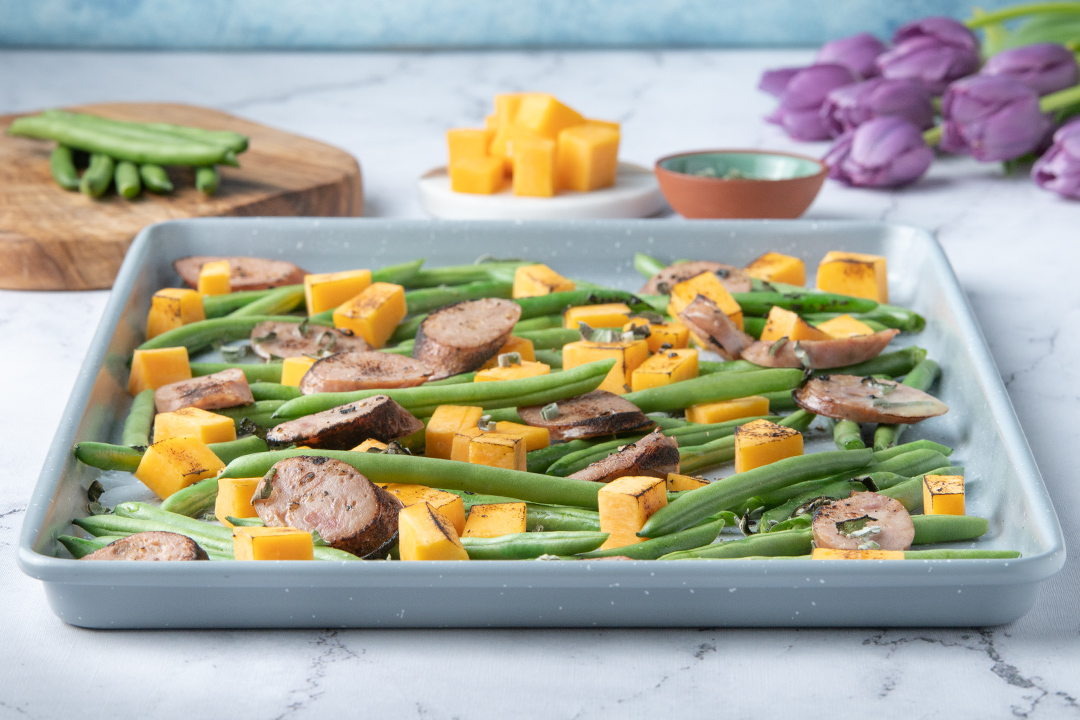 Chicken Apple Sausage with Butternut & Green Beans
Flavor Profile | Savory
With fall just around the corner, families are often looking for new and easy-to-make meals. Whether you're looking to eat out less, or save a little time and money, sheet pan meals are always a good idea! This Chicken Apple Sausage with Butternut & Snipped Green Beans will definitely be a new favorite in your weekly dinner rotation.
What You Need
Ingredients
12oz. Pero Family Farms Snipped Green Beans
12oz. Pero Family Farms Cubed ButternutSquash
1lb. chicken apple sausage, fully cooked, sliced on a bias
1 ½ tbsp. butter
¼ cup fresh sage, finely chopped
Salt and pepper, to taste
What You Need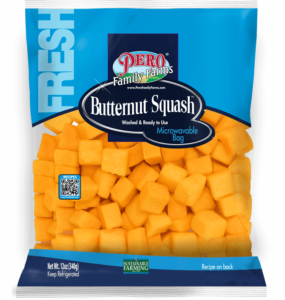 Lets Get Started
Directions
Preheat the oven to 400⁰F.
Arrange the green beans and butternut squash evenly on a sheet pan.
Arrange the sausage pieces evenly on top of the vegetables.
Place butter evenly around the sheet pan.
Sprinkle with sage.
Season with salt and pepper, to taste.
Cook for 25 minutes or until the vegetables are cooked to your desired texture.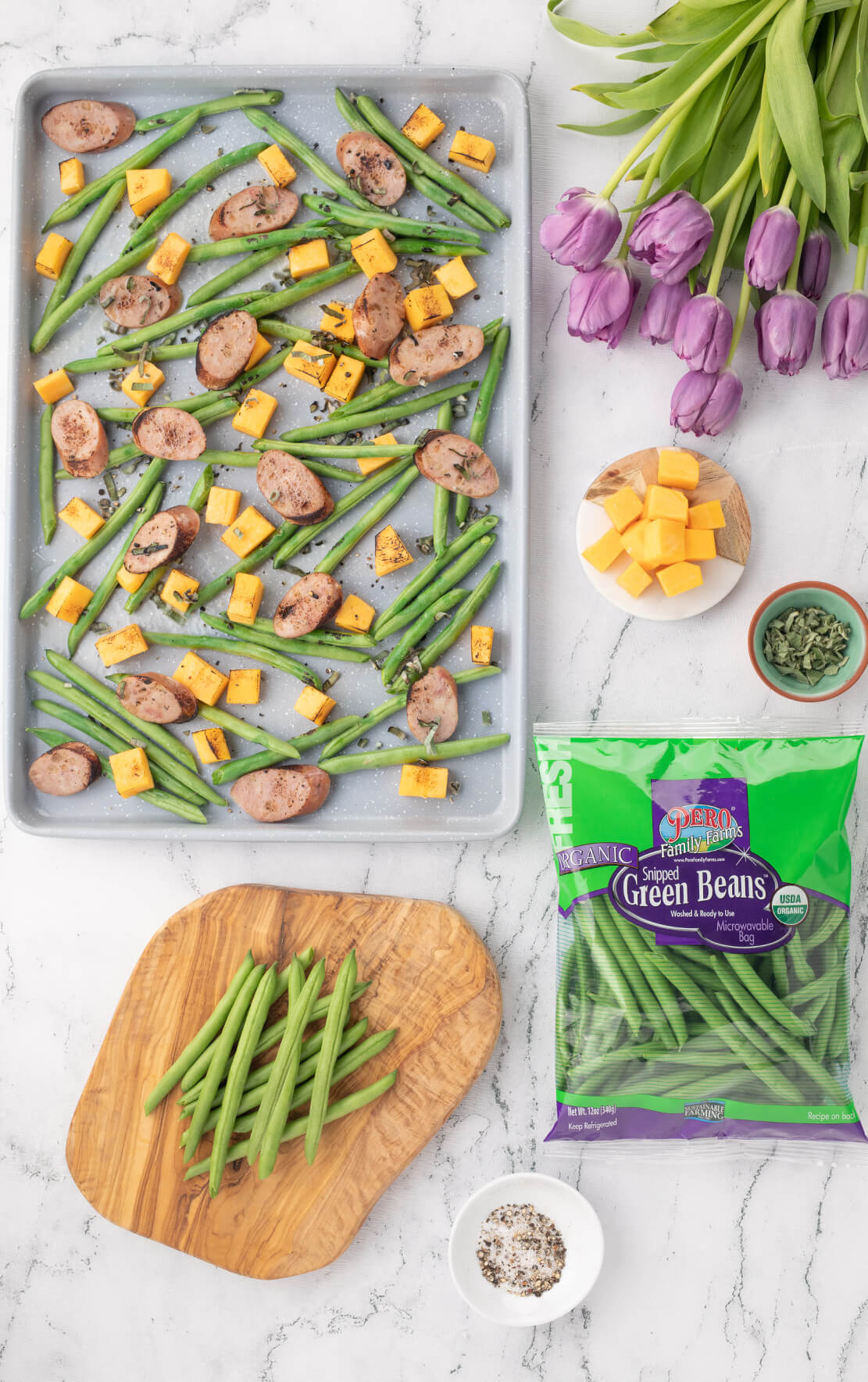 Get More Recipes
Visit this recipe page:
https://www.perofamilyfarms.com/recipe/chicken-apple-sausage-with-butternut-green-beans/
Find a store location near you: