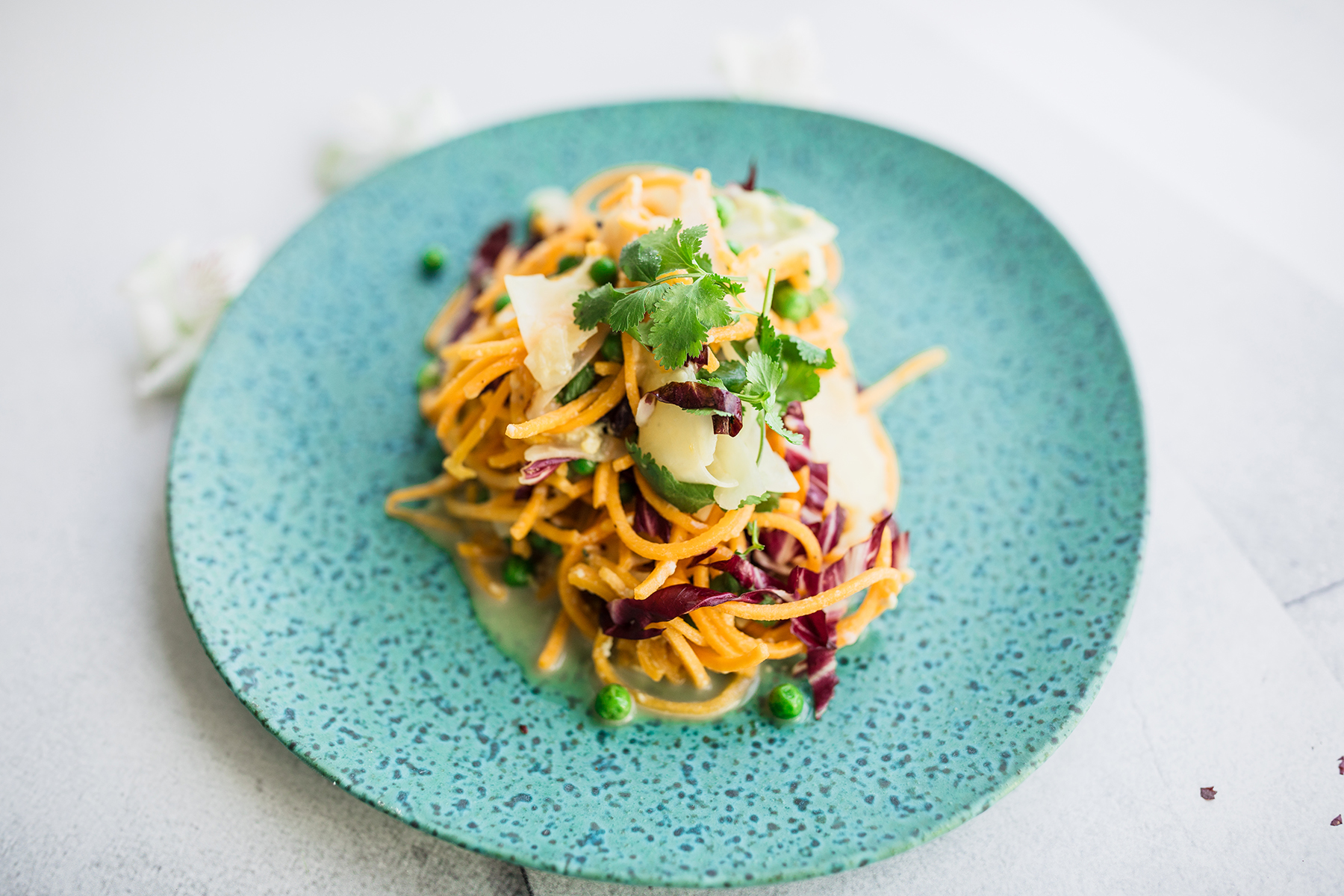 Butternut Veggie Spirals Carbonara
Flavor Profile | SWEET
Pasta night takes on a whole new meaning with our Butternut Veggie Spirals, in this delicious Carbonara pasta recipe! Its all the yummy flavors without the carbs!
What You Need
Ingredients
10oz. Pero Family Farms Butternut Veggie Spirals
1 egg, beaten
½ cup vegetable stock
½ cup Pero Family Farms English Peas
½ cup parmesan cheese, shaved
¼ cup radicchio, cut into thin pieces
¼ cup cilantro, chopped
½ tbsp. garlic, minced
Salt and pepper to taste
What You Need
Lets Get Started
Directions
Preheat a large sauté pan to medium high temperature.
Add the butternut veggie spirals, English peas, garlic, and vegetable stock to the pan. Cook for 2 minutes.
Next, add the egg and parmesan cheese and remove from the heat. Mix well.
Add the radicchio, cilantro, and salt and pepper to taste. Mix well and serve.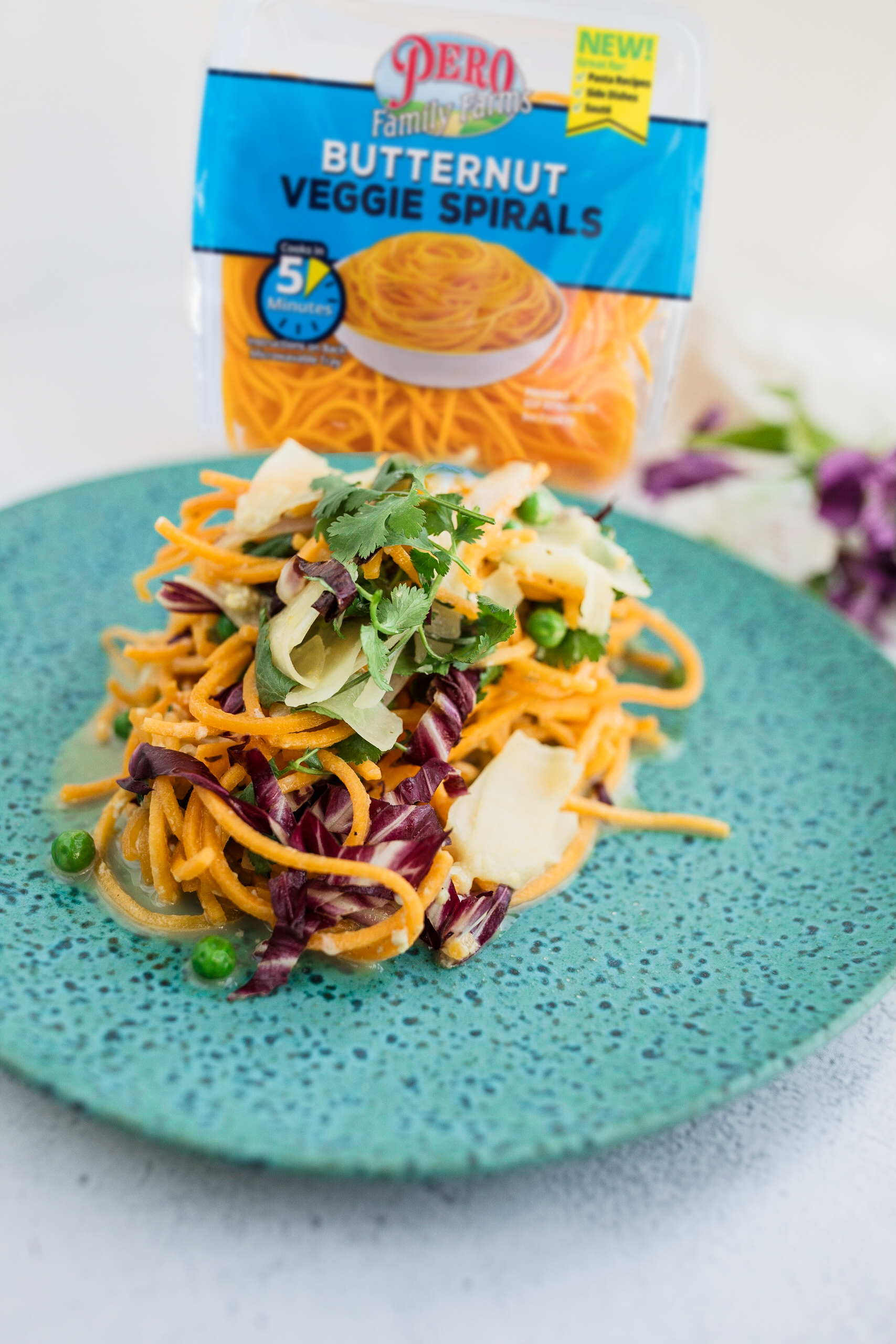 Get More Recipes
Visit this recipe page:
https://www.perofamilyfarms.com/recipe/butternut-veggie-spirals-carbonara/
Find a store location near you: