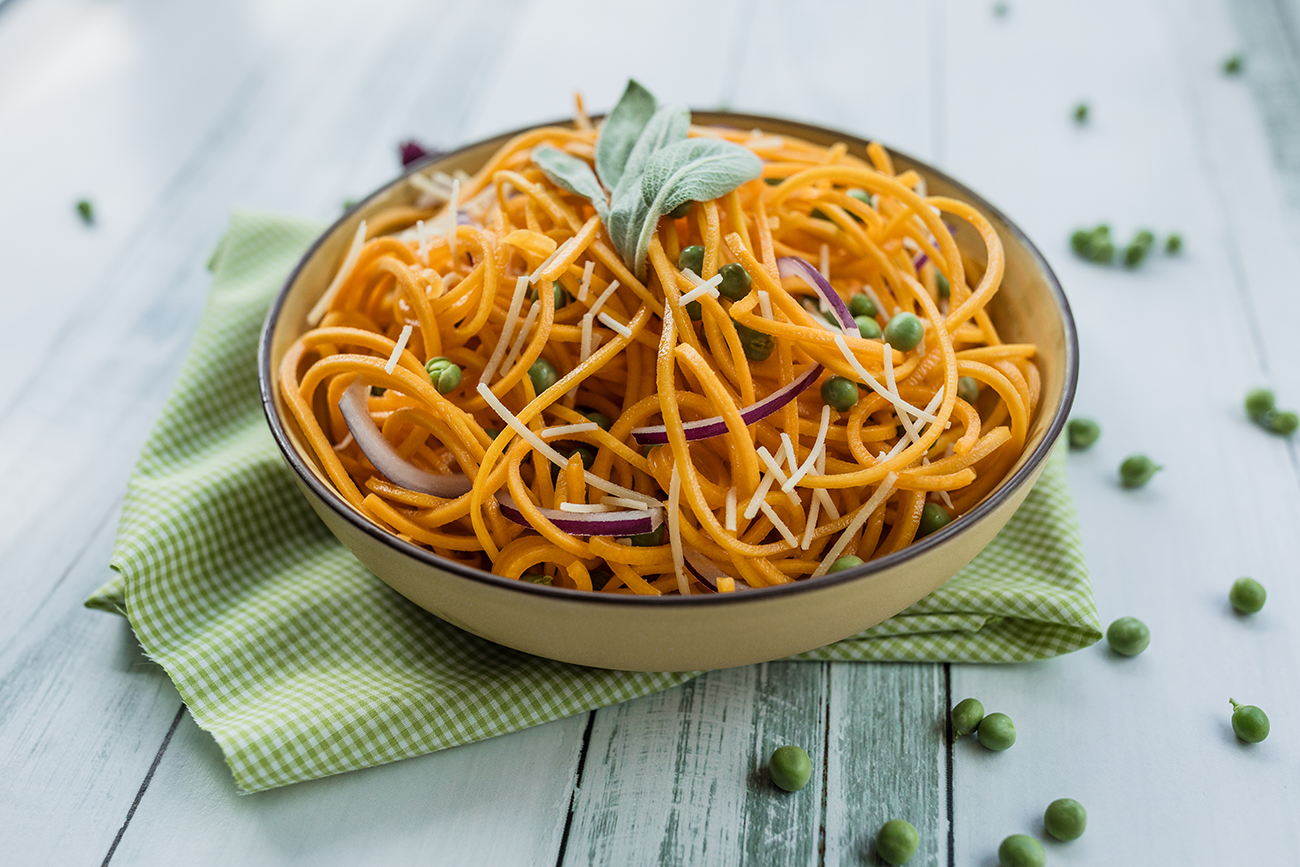 Flavor Profile | SWEET
Sometimes we all crave a little comfort food…this Butternut Sage Spiral dish will give you just that, without the guilt!
What You Need
Ingredients
10oz. Pero Family Farms Butternut Veggie Spirals
½ cup Pero Family Farms English Peas
¼ cup parmesan cheese, shredded
1 tbsp. red onion, thinly sliced
1 tbsp. butter
1 tbsp. fresh sage, chopped
Salt and pepper to taste
What You Need
Lets Get Started
Directions
Follow the microwave instructions on the Butternut Veggie Spiral and English Pea packages and cook to your desired texture.
In a large sauté pan, melt the butter until it starts to turn a slight brown color.
Add the fresh sage, Butternut Veggie Spirals, and English Peas to the pan, tossing gently in the butter sauce for 1 minute.
Add salt and pepper to taste and garnish with parmesan cheese and a sprig of sage.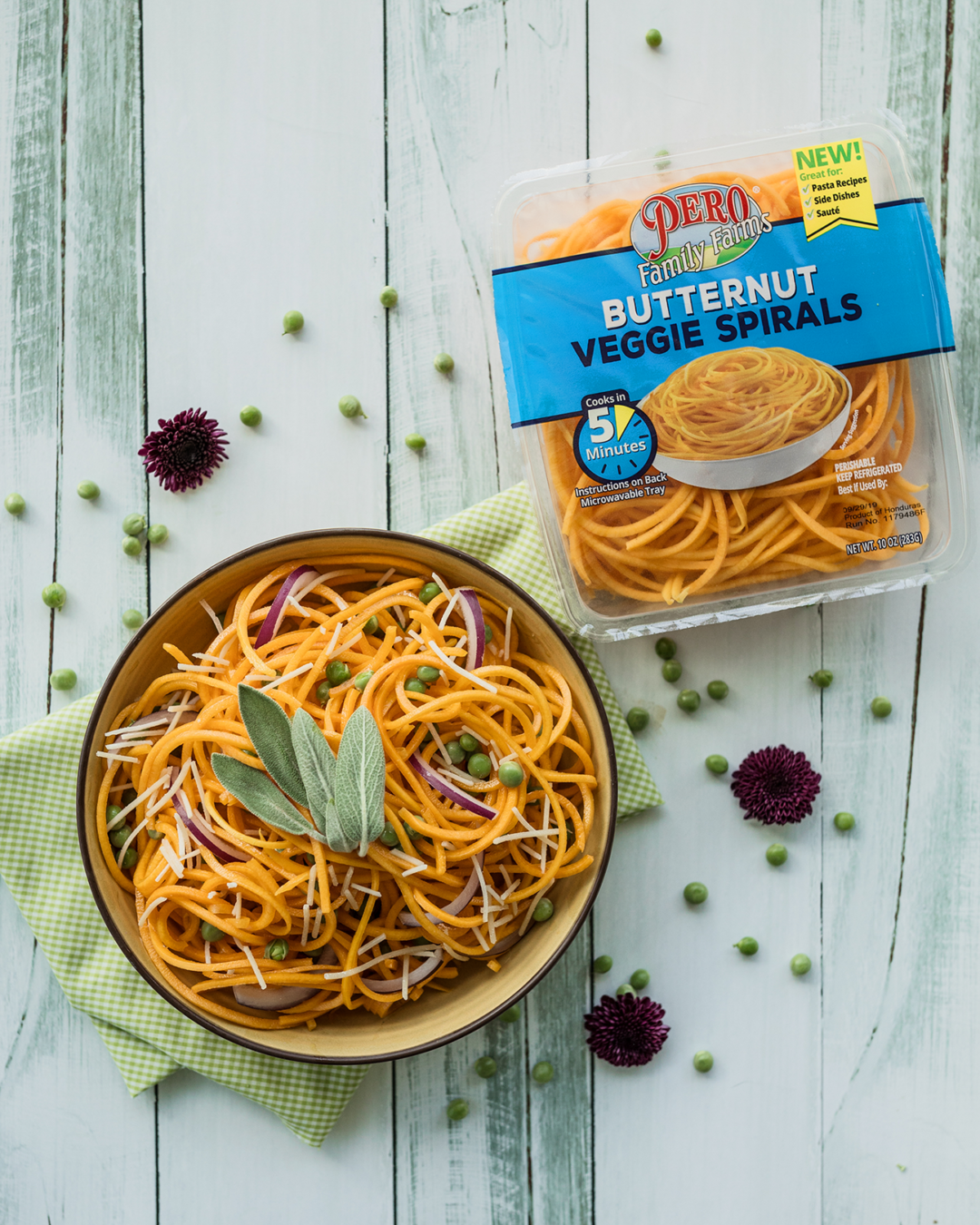 Get More Recipes
Visit this recipe page:
https://www.perofamilyfarms.com/recipe/butternut-sage-spirals/
Find a store location near you: