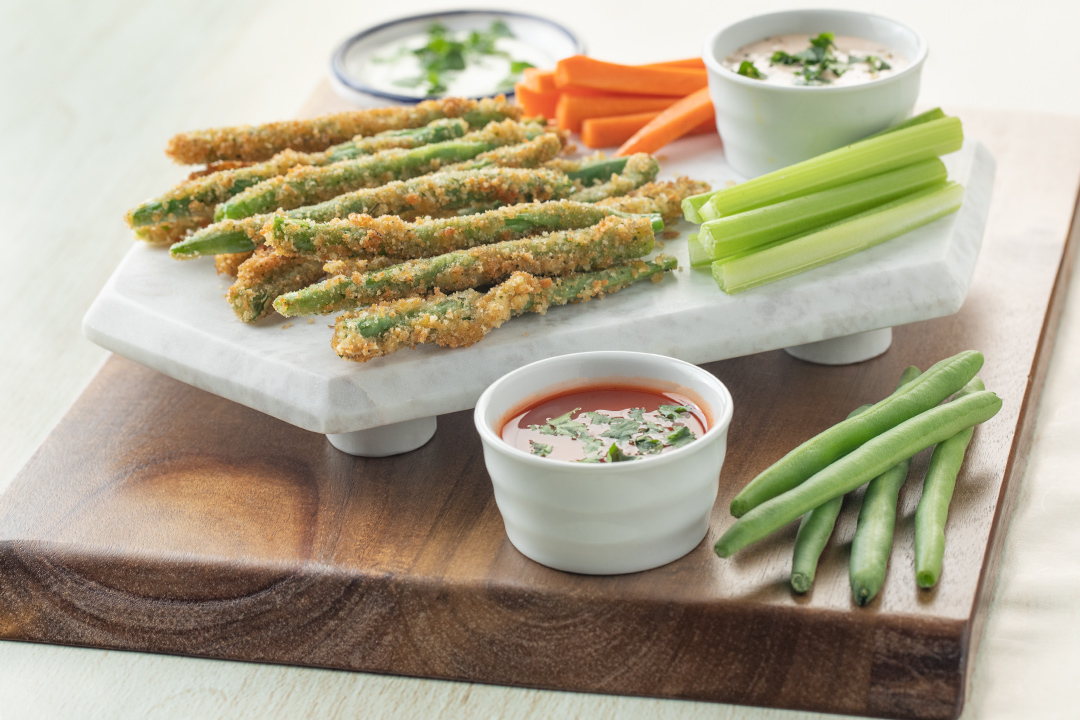 Buffalo Green Bean Crispers
Flavor Profile | Salty
Friends coming over for the big game this weekend? You've got to try these Buffalo Green Bean Crispers for a fun appetizer that everyone will be fighting over.
What You Need
Ingredients
12oz. Pero Family Farms Snipped Green Beans
¾ cup flour
¾ cup bread crumbs
2 eggs
2 tbsp. your favorite buffalo sauce
1 tbsp. your favorite blue cheese dressing
Lets Get Started
Directions
In a small bowl, beat the eggs together.
Add flour to a small plate and bread crumbs to another small plate.
Place a few beans at a time in the flour and move around so some flour sticks.
Next, coat the green beans in the egg.
Then, dredge the beans in the breadcrumbs.
Repeat this process for all of the green beans.
Place in air fryer basket and fry at 375⁰F for 10 minutes.
In a small bowl, mix the buffalo sauce and blue cheese together.
Serve the green beans with the buffalo blue cheese sauce.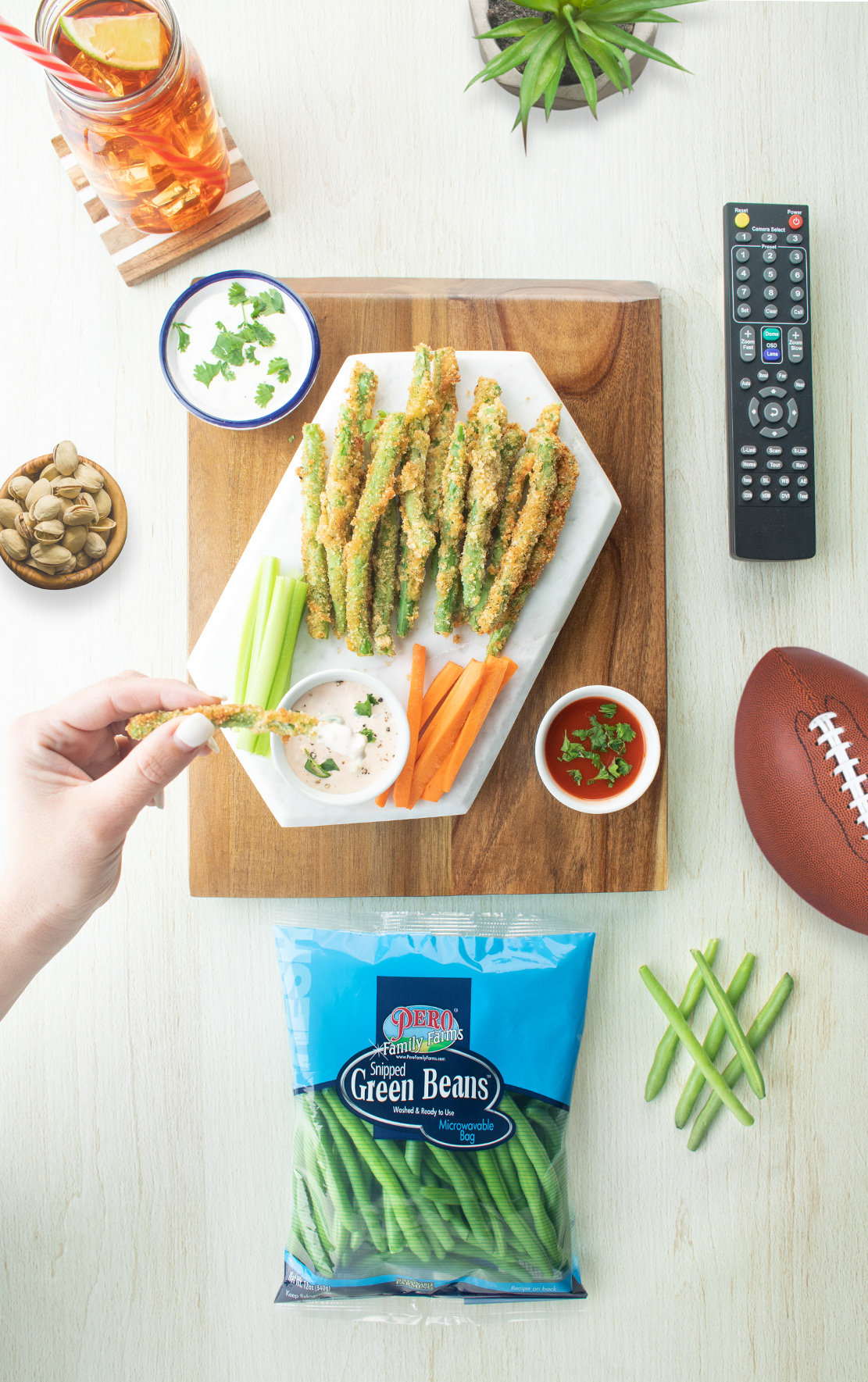 Get More Recipes
Visit this recipe page:
https://www.perofamilyfarms.com/recipe/buffalo-green-bean-crispers/
Find a store location near you: