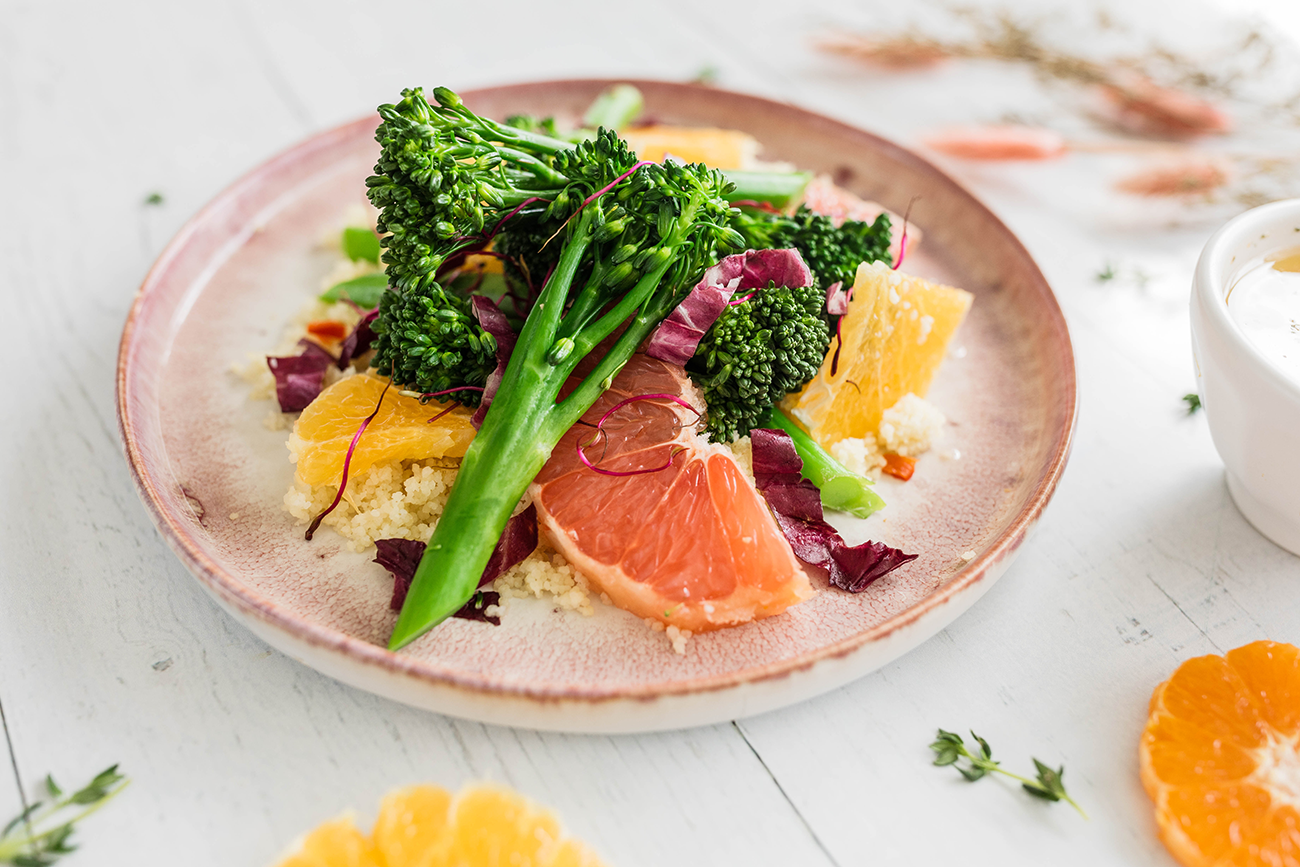 Flavor Profile | CITRUS
We are all about the citrus flavors as we head into spring! This Broccoletti Citrus Salad is easy to make and is light on the palate.
What You Need
Ingredients
8oz. Pero Family Farms Broccoletti.
1 grapefruit, juice one half, and peel the other half and slice into thin rounds
½ cup couscous, cooked
¼ cup radicchio, cut into thin strips
1 tbsp. olive oil
Salt and pepper, to taste
What You Need
Lets Get Started
Directions
Blanch the Broccoletti and place on top of the couscous on a plate.
Layer the citrus rounds and radicchio between the brocoletti.
Mix 1 tbsp. of orange juice and 1 tbsp. grapefruit juice together with the olive oil, salt and pepper.
Drizzle evenly over the top of the salad.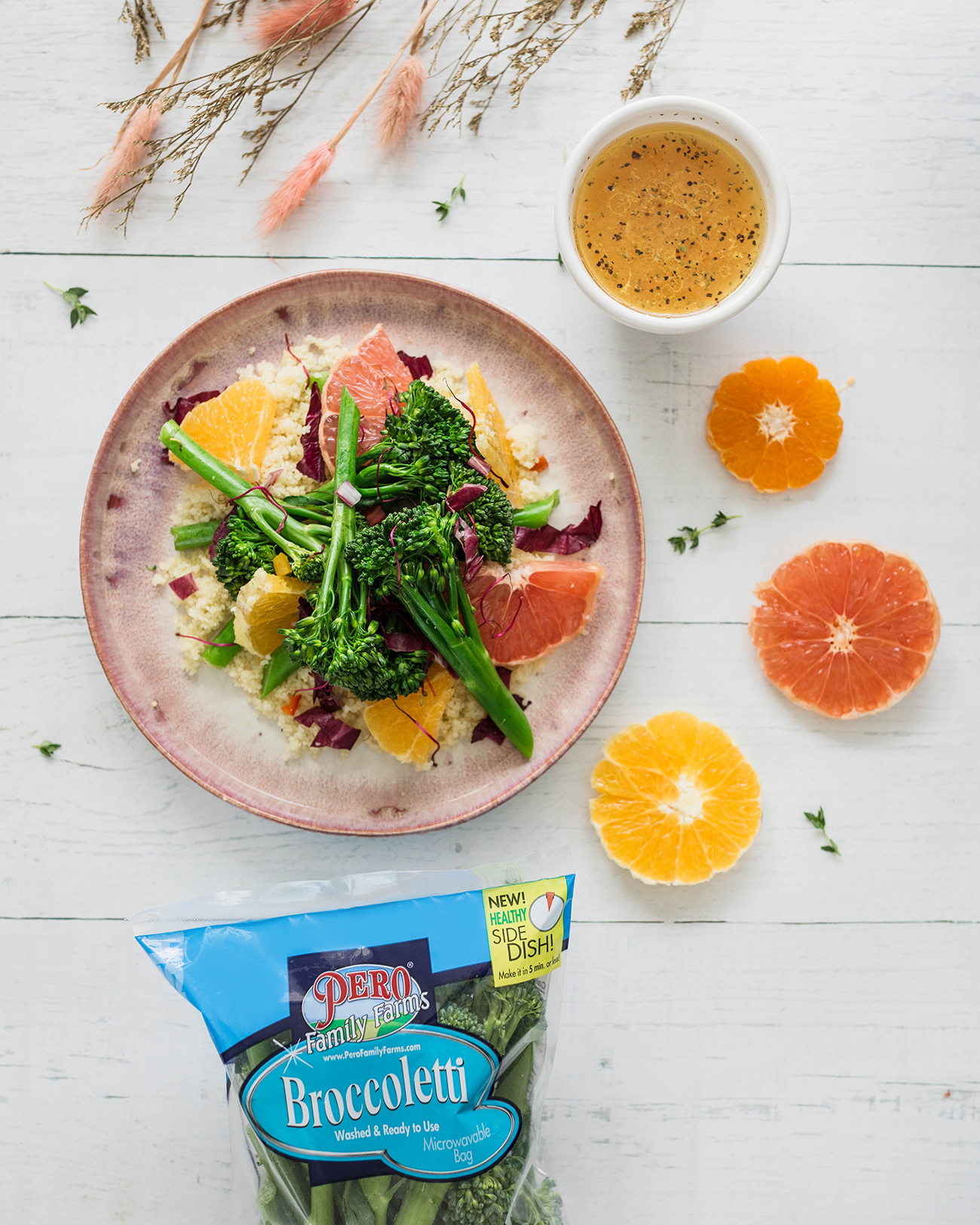 Get More Recipes
Visit this recipe page:
https://www.perofamilyfarms.com/recipe/broccoletti-citrus-salad/
Find a store location near you: