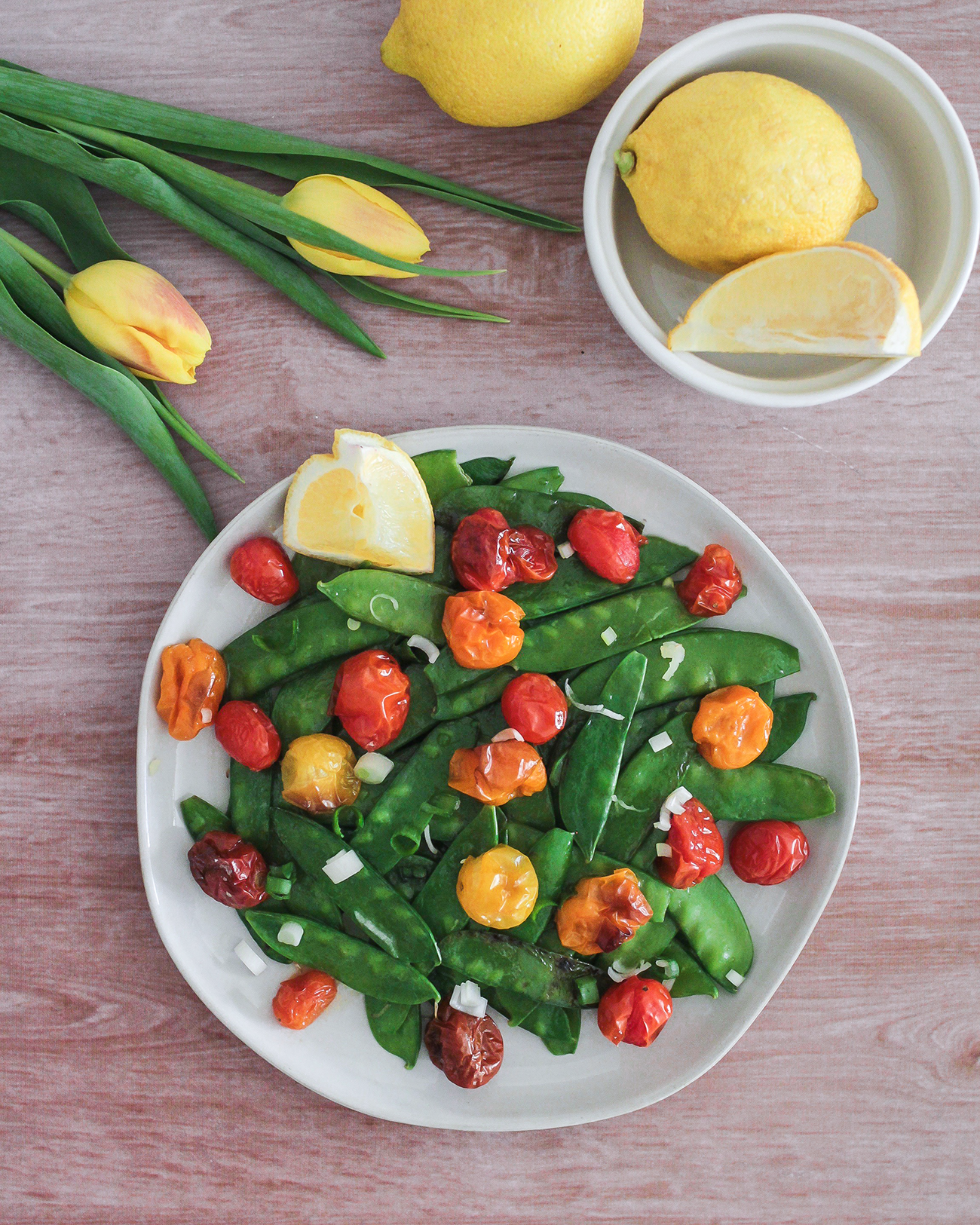 Blistered Tomato Snow Peas
Flavor Profile | SWEET | JUICY
This simple, yet flavorful Blistered Tomato Snow Pea recipe only takes 15 minutes. The sweetness from the Snow Peas paired with the blistering juicy tomatoes and lemon juice makes this a clean and easy side dish!
What You Need
Ingredients
8oz. bag Pero Family Farms Snow Peas
3 tbsp. Olive Oil
1 Lemon, juiced
1 cup Multi-Color Grape Tomatoes
½ tsp. Sea Salt
A Pinch of Black Pepper
1 Scallion, finely minced
What You Need
Lets Get Started
Directions
Preheat the oven to 425⁰F. Line a small baking tray with parchment paper.  In a small bowl, gently toss the grape tomatoes with a pinch of salt and pepper and 1 tbsp. of olive oil. Place the seasoned grape tomatoes on the baking tray. Roast in the oven for 10 minutes, or until the tomatoes begin to burst. Once the tomatoes have cooked, carefully remove them from the oven and place in a bowl.
Heat the remaining 1-2 tbsp. of olive oil in a sauté pan over medium heat. Once hot, carefully add the snow peas.  Add half the lemon juice, and a pinch of salt and pepper. Mix together and let it cook for 5 minutes or until the snap peas become fragrant and turn a vibrant green.
Add the cooked snow peas to the bowl with the tomatoes.  Next, add the remaining lemon juice and scallions. Gently mix together.
Serve and enjoy!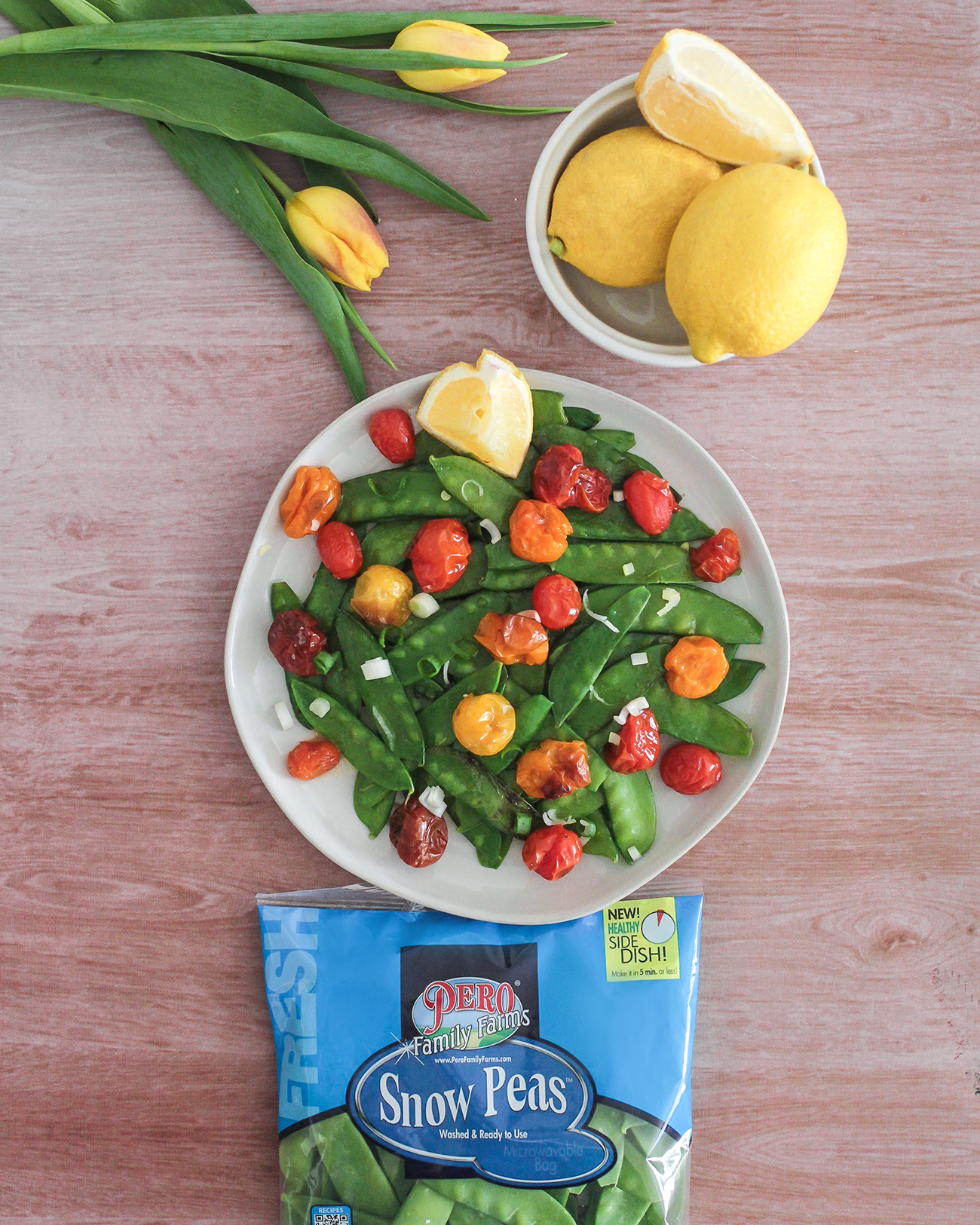 Get More Recipes
Visit this recipe page:
https://www.perofamilyfarms.com/recipe/blistered-tomato-snow-peas/
Find a store location near you: