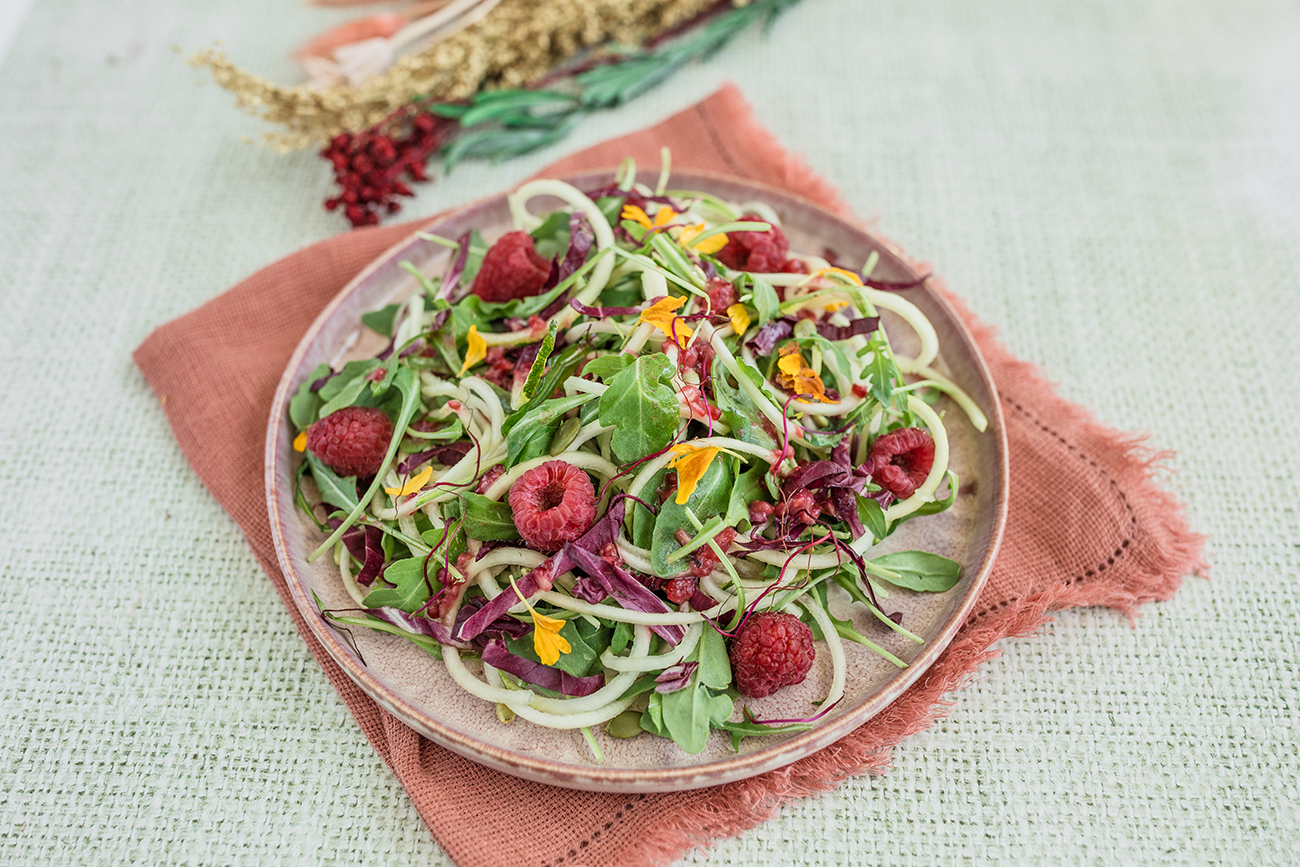 Berry Zucchini Spiral Salad
Flavor Profile | SWEET
This Berry Zucchini Spiral Salad is the perfect recipe to bring for a deliciously healthy lunch and only takes 5 minutes to make!
What You Need
Ingredients
10oz. Pero Family Farms Zucchini Veggie Spirals
2 cups arugula
1 cup of raspberries
½ cup radicchio
½ cup pepitas
1 tbsp. beet greens (optional)
1 tbsp. edible flowers (optional)
1 tbsp. olive oil
Salt and pepper to taste
What You Need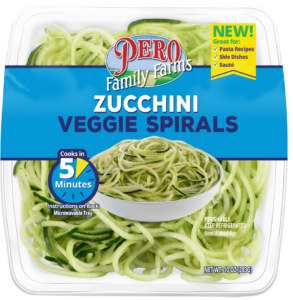 Lets Get Started
Directions
In a large mixing bowl add the zucchini spirals, arugula, ¾ cup raspberries, pepitas, and radicchio.
Next take ¼ cup of raspberries in a small bowl and crush them with the back of a fork.
Add the olive oil, salt and pepper to the raspberries and mix well.
Drizzle the finished dressing evenly over the salad and enjoy!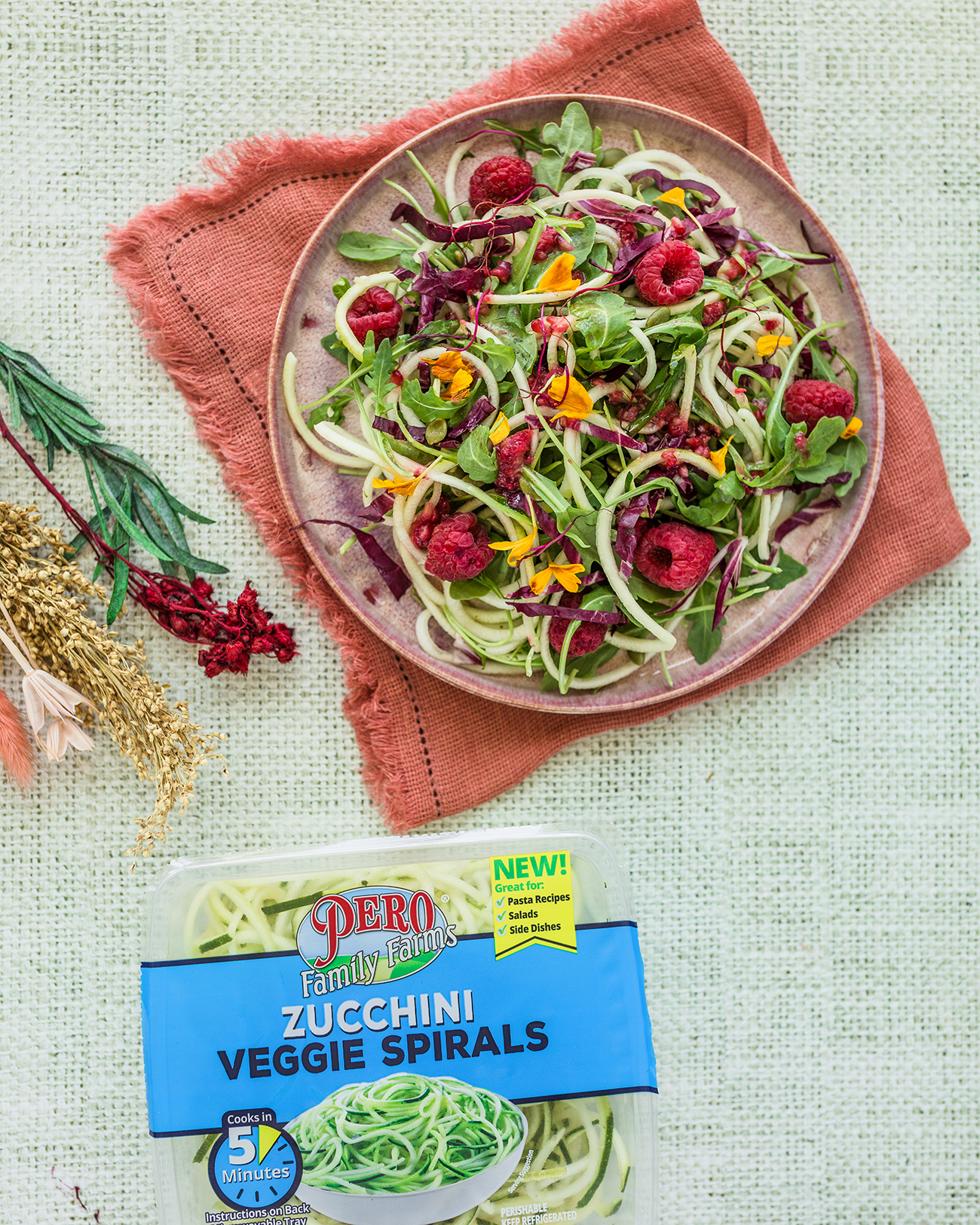 Get More Recipes
Visit this recipe page:
https://www.perofamilyfarms.com/recipe/berry-zucchini-spiral-salad/
Find a store location near you: