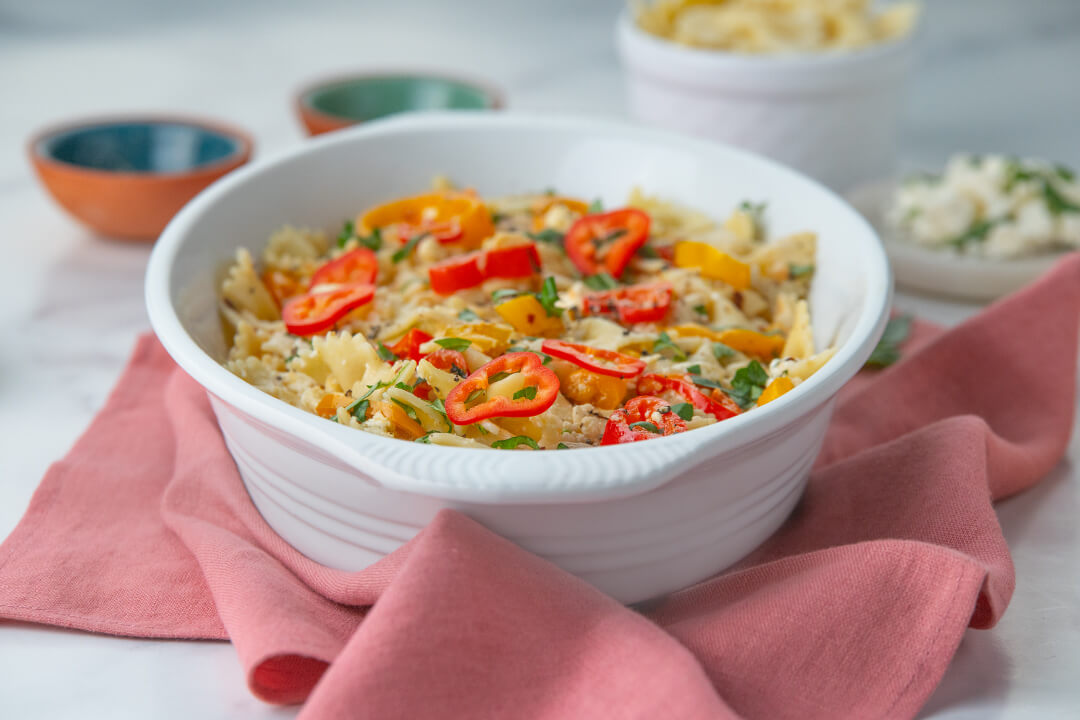 Baked Feta & Mini Sweet Pepper Pasta
Flavor Profile | Savory
You've probably seen the viral baked feta pasta by now, but you've never seen it this SWEET! We added our flavor-bursting Mini Sweet Peppers to the mix and it's definitely worth the hype. What would YOU add to this one-pan masterpiece?
What You Need
Ingredients
1lb. Pero Family Farms Mini Sweet Peppers, cleaned and sliced into rings
1/3 cup olive oil
10oz. feta cheese, block
10oz. pasta of choice
3 large fresh basil leaves, thinly sliced
1 tsp. crushed red pepper and
1 tsp. garlic powder mixed
Salt and pepper, to taste
What You Need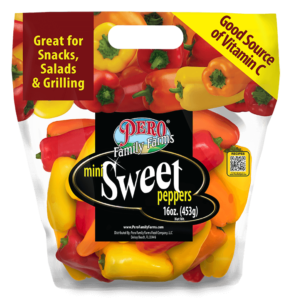 Lets Get Started
Directions
Preheat oven to 400⁰F
Add Mini Sweet Pepper Rings and olive oil to baking dish.
Season with salt and pepper and mix well.
Push the ingredients towards the sides of the baking dish to create a well in the center for the feta cheese.
Add the block of feta cheese to the center of the dish and bake for 40-45 minutes.
While the peppers and feta are baking, cook your pasta according to the directions on the package. Reserving 1 cup of the pasta water before draining.
When the feta and peppers are done, carefully remove from the oven and immediately add the garlic powder and crushed red pepper mixing until all of the ingredients are thoroughly combined.
Stir in the drained pasta adding the pasta water to loosen the sauce if it's too thick.
Stir in the basil leaves and serve!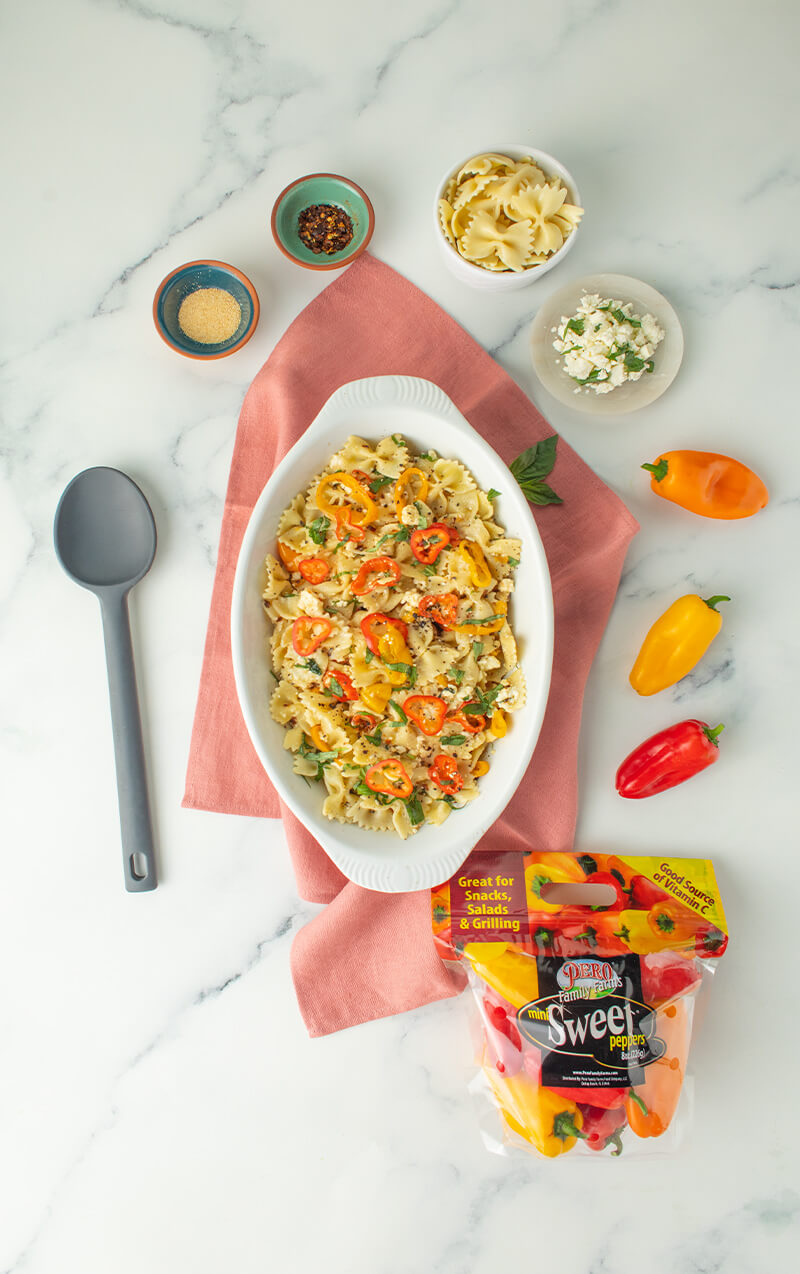 Get More Recipes
Visit this recipe page:
https://www.perofamilyfarms.com/recipe/baked-feta-mini-sweet-pepper-pasta/
Find a store location near you: