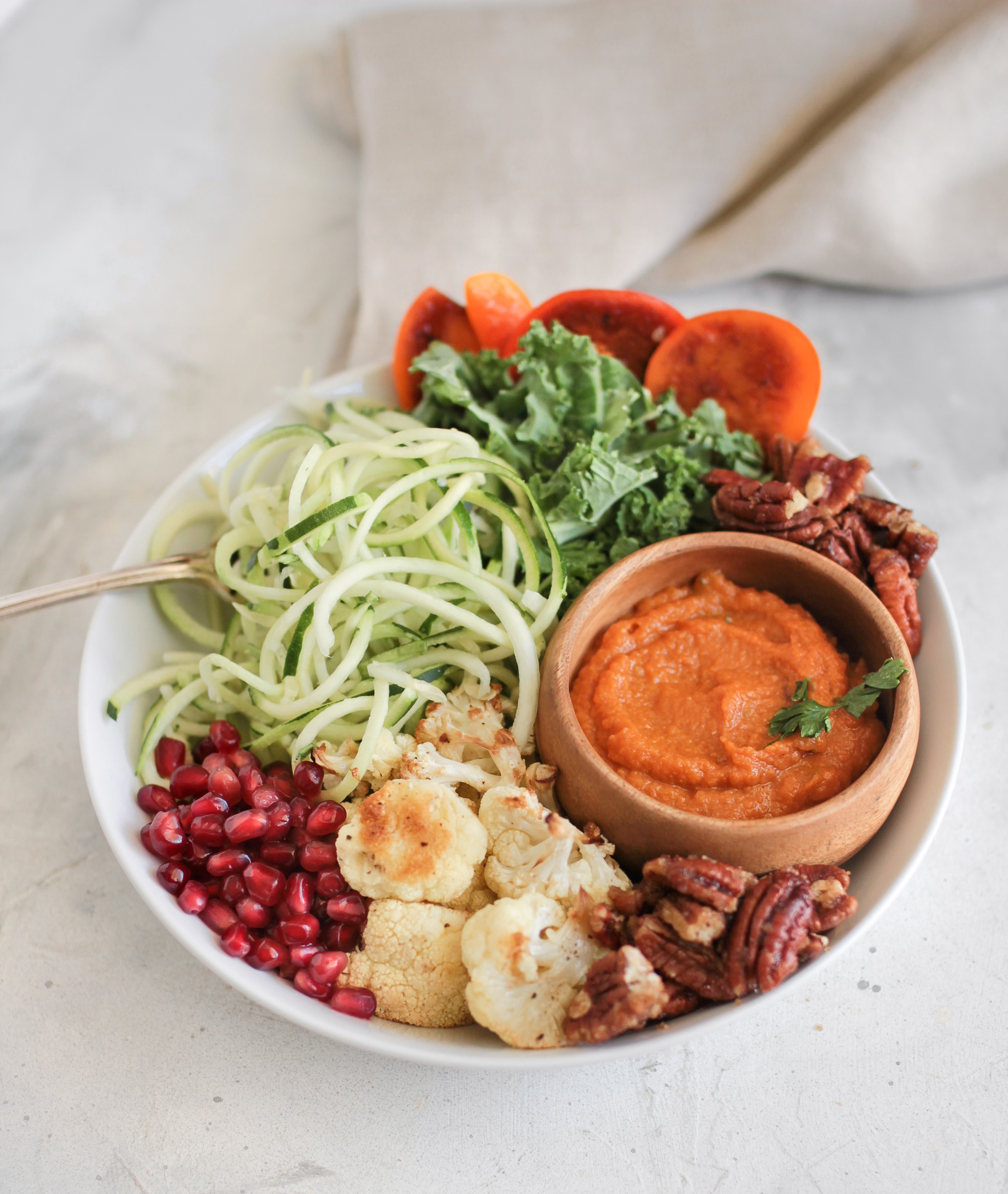 Autumn Zucchini Spiral Salad Bowl
Flavor Profile | CRUNCHY
Fall means pumpkin everything right? Well, you can't go wrong with this colorful Autumn Zucchini Spiral Salad Bowl with Pumpkin dressing! Our new Organic Zucchini Veggie Spirals are easy to "dress up" for any season!
What You Need
Ingredients
1 cup Pero Family Farms Organic Zucchini Veggie Spirals  
1 cup Kale  
1/2 cup Roasted or Sautéed Cauliflower Florets 
2 tbls Pomegranate Seeds  
2 tbls Maple Syrup Candied Pecans (see recipe below) 
Sliced Persimmon (optional)  
A pinch of salt
Pumpkin Dressing:
3 tbls Pumpkin Puree  
1 tsp Dijon Mustard 
1 tbls Maple Syrup  
3 tbls Apple Cider Vinegar  
¼ Extra Virgin Olive Oil  
½ tsp Fresh Thyme Leaves  
1 tsp Water  
½ tsp Sea Salt  
¼ tsp Black Pepper  
½ Garlic Clove (optional)  
Maple Syrup Candied Pecans 
¼ cup Pecans – roughly chopped  
2 tbls Maple Syrup  
A few dashes of Ground Cinnamon  
A pinch or 2 of Brown Sugar
What You Need
Lets Get Started
Directions
Roast or sauté the cauliflower ahead of time and allow to cool. This can be done a day or 2 before.
To prepare the maple pecans, add maple syrup, ground cinnamon and pecans in a sauté pan over medium heat. Allow the cinnamon to become fragrant, then add in the pinch or 2 of brown sugar and allow this to melt. Stir everything together let this cook for 3-4 minutes over low/medium heat. Once the maple pecans are set remove the pan from the stove top.
For the pumpkin salad dressing add all the dressing ingredients into a bowl and whisk everything together until it has emulsified (come together).
To assemble the Autumn Zucchini Spiral Salad, add all the salad ingredients into a bowl except the maple pecans. For one serving add 2-3 TBLS of the pumpkin dressing and gently toss together. Garnish with the maple pecans and serve.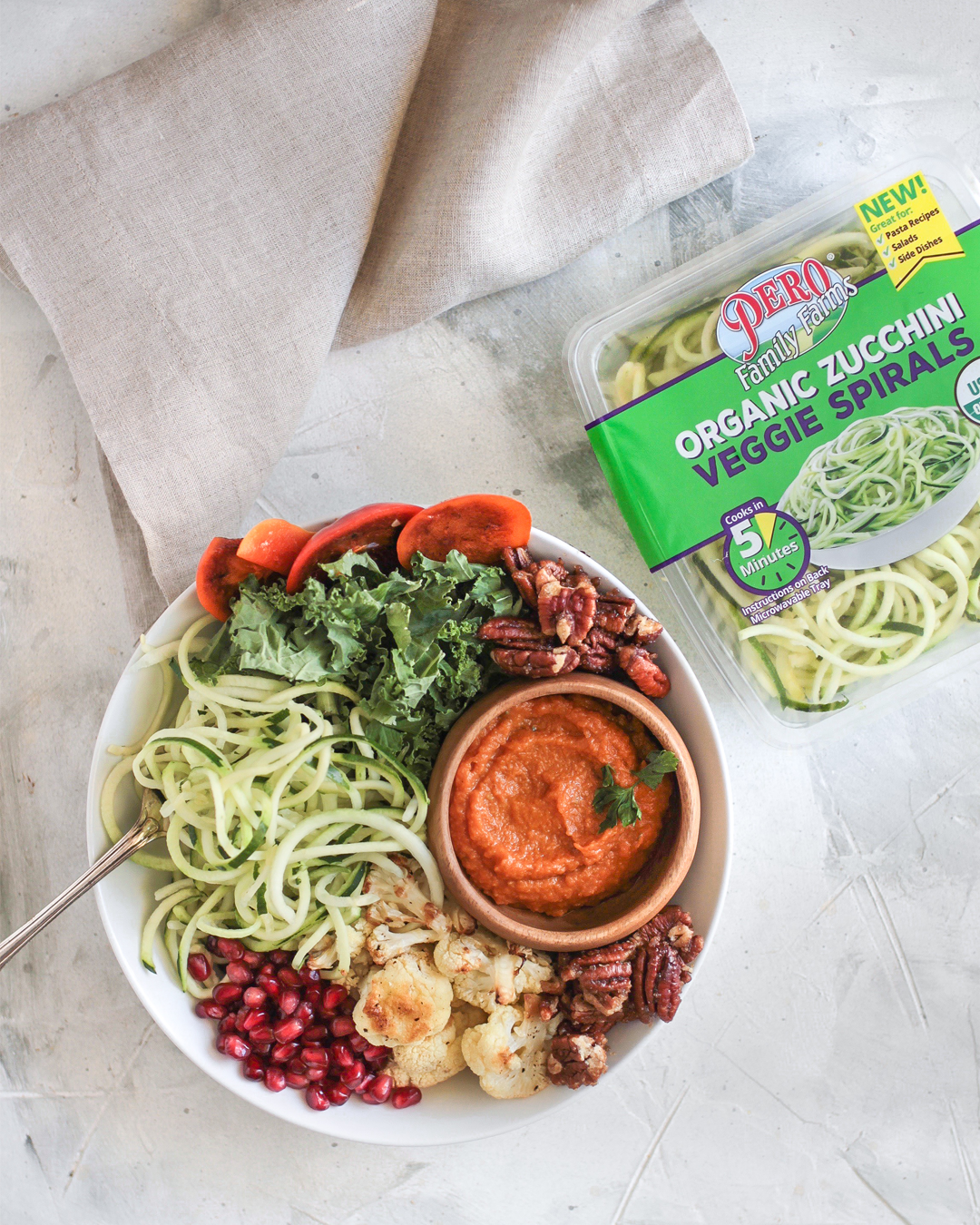 Get More Recipes
Visit this recipe page:
https://www.perofamilyfarms.com/recipe/autumn-zucchini-spiral-salad-bowl/
Find a store location near you: