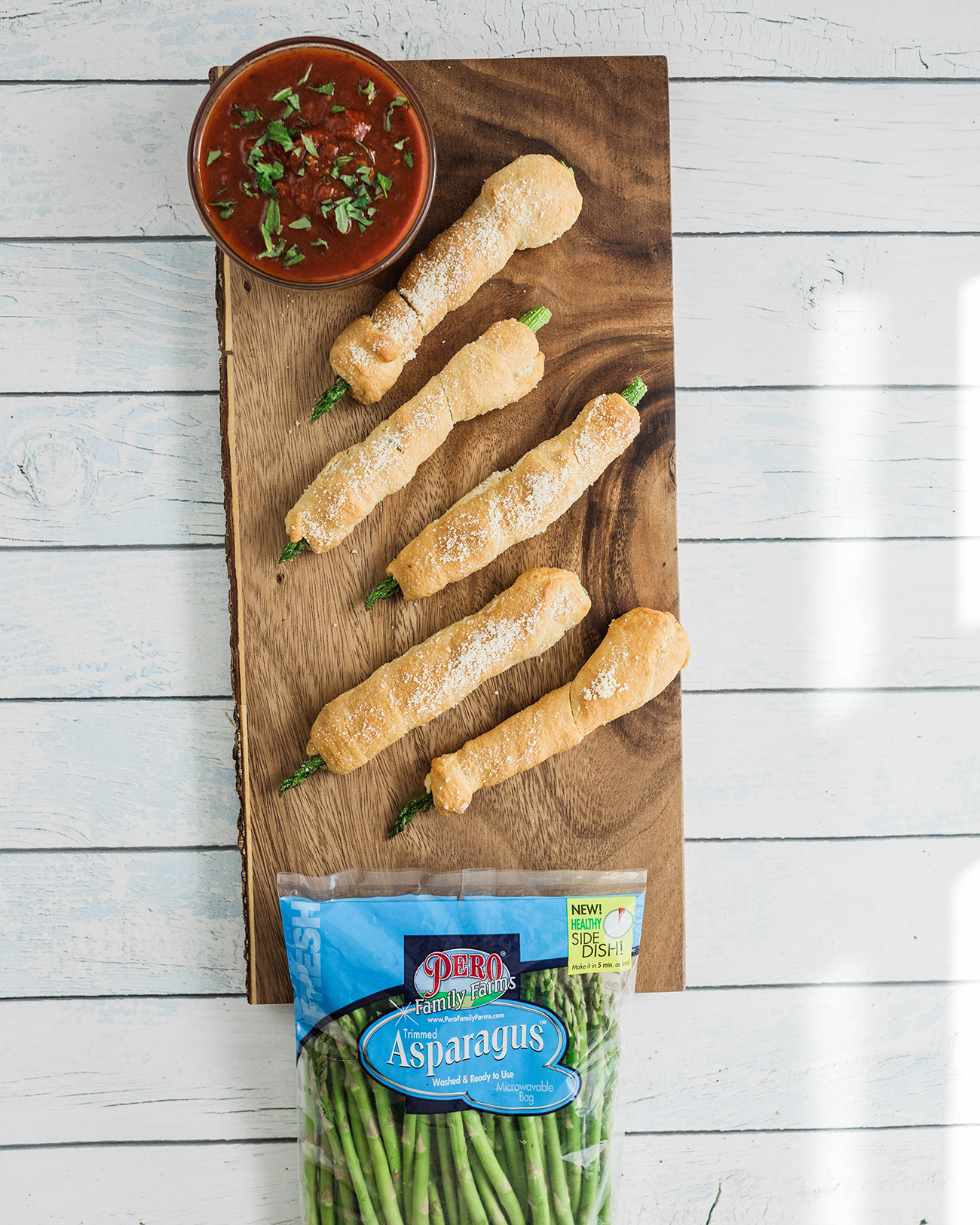 Flavor Profile | SAVORY
Looking to incorporate more greens into a picky eater's diet? Try this unique take on a classic favorite – Asparagus in a Blanket!
What You Need
Ingredients
8oz. Pero Family Farms Asparagus
1 can of ready-to-bake croissants
1 cup marinara sauce
2 tbsp. parmesan cheese, finely grated
1 tbsp. olive oil
Salt and pepper to taste
What You Need
Lets Get Started
Directions
Preheat your oven to 350⁰F.
Separate the croissant dough into single triangles.
Roll 1-2 asparagus spears in each triangle of dough, twisting and stretching the dough to cover approximately ¾ of the asparagus spear.
Place in a greased baking dish. Bake for approximately 15 minutes, or until golden brown.
On a small plate mix together the Parmesan cheese, salt, and pepper.
Remove pan from the oven.
While warm, drizzle with olive oil, and roll evenly through the seasoning mixture.
Serve with warm marinara sauce.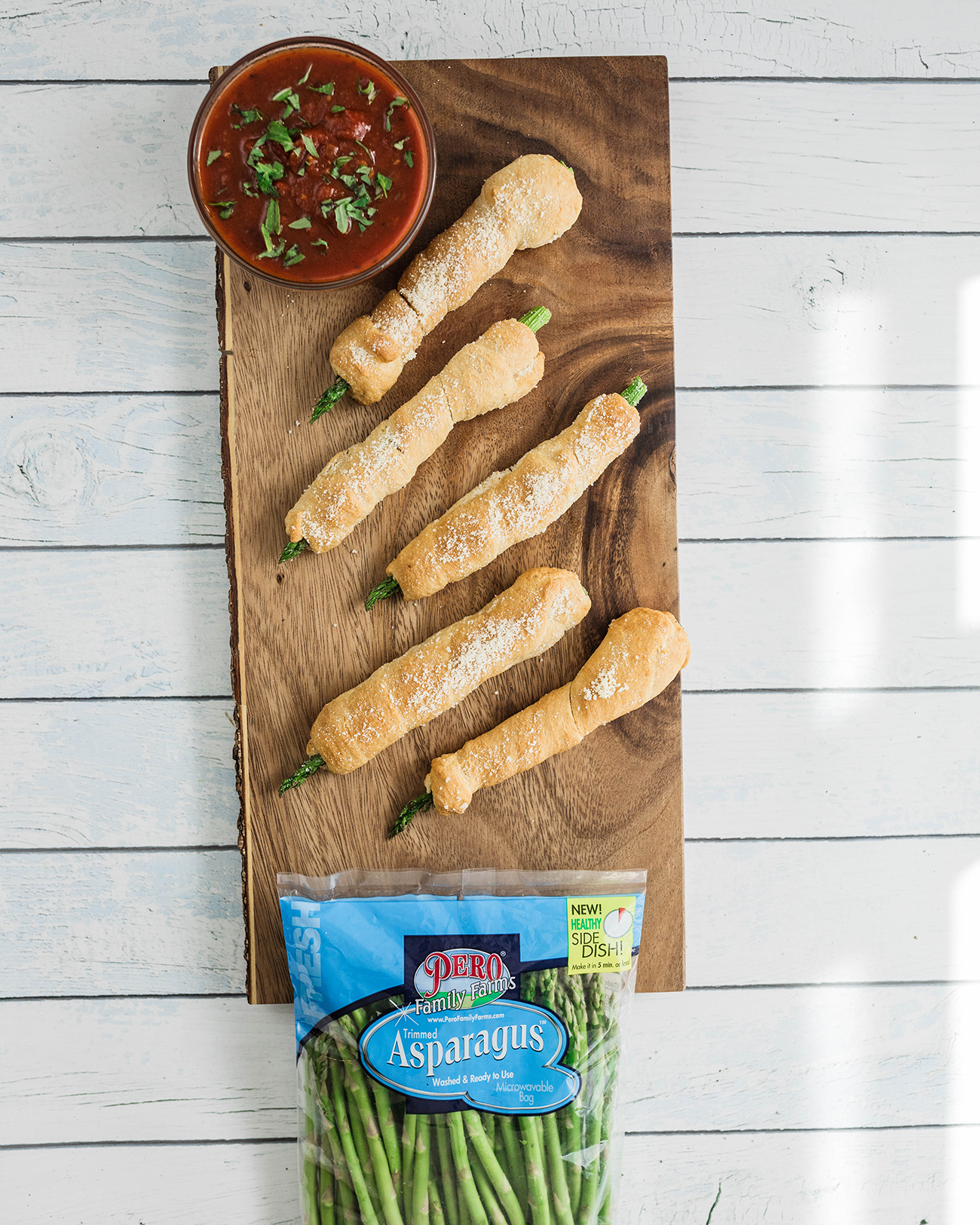 Get More Recipes
Visit this recipe page:
https://www.perofamilyfarms.com/recipe/asparagus-in-a-blanket/
Find a store location near you: