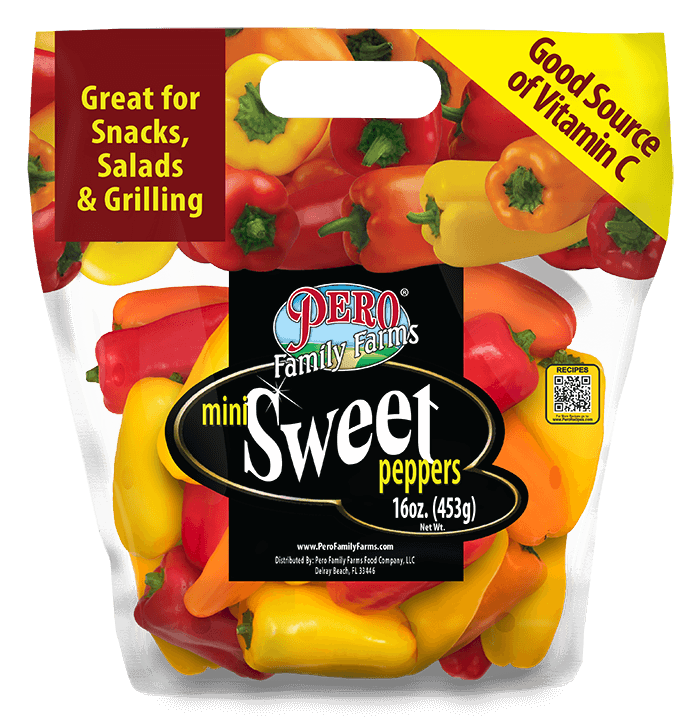 Our Mini Sweet Peppers are the perfect snack! They're an excellent source for Vitamin C, low in calories, have no fat or cholesterol and are big on flavor and crunch. Snack on 'em with your favorite dip, or stuffed with your own creation! Snack on 'em in your salad, or right off the grill! Any way you choose, our Mini Sweet Peppers are a sweet treat to eat!
AVAILABLE IN | 8oz., 16oz., 32oz.
RESEALABLE BAGS
What's Good Inside
(Nutrition Benefits)
Product Features
Recipe Included on Back of Bag
Unique Sweetness!
Handling Tips
Keep Refrigerated
Store in a produce drawer to keep out of direct windflow
Find a store location near you: