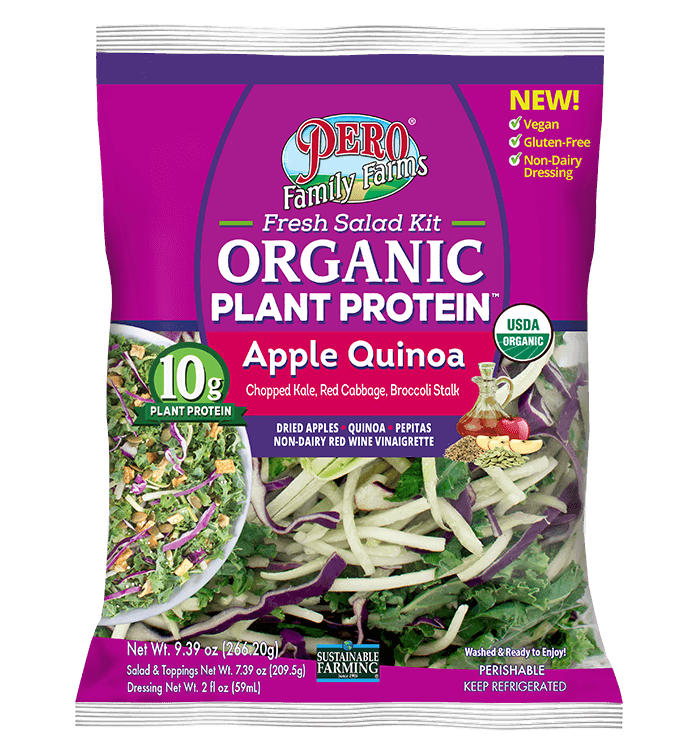 Apple Quinoa Plant-Based Protein Salad
Pero Family Farms® NEW Organic Plant-Based Protein Salads are chef inspired and crafted for a delicious and convenient Gluten-Free, Vegan and Vegetarian salad entrée or side dish. We've combined fresh organically grown vegetables with a savory, non-dairy organic dressing and the finest organic ingredients for a nutritious, wholesome and flavorful salad.
AVAILABLE IN | 9.39oz.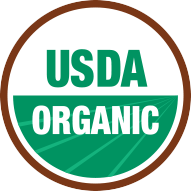 What's Good Inside
(Nutrition Benefits)
Product Features
Contains 10 grams of Organic Plant Protein
Includes Plant-Based Protein
Includes Non-Dairy Dressing
Washed and Ready to Enjoy
Handling Tips
Keep Refrigerated
Store in a produce drawer to keep out of direct windflow
Find a store location near you: