recipe
Fresh Fall Harvest: English Peas With Sweet Potatoes
Always FRESH, never frozen, our farm fresh peas are full of flavor. We've added some savory sweetness to these Candied English Peas & Sweet Potatoes, that you're going to love! Try it tonight!
What you need
Ingredients
6oz. Pero Family Farms Shelled English Peas
1 cup sweet potato, cubed
¼ cup candied pecans
1 tbsp. butter
Salt and pepper, to taste
Chives and Mini Sweet Pepper Rings, for garnish (optional)
Let's Get Started
Directions
Bring 3 cups of water to a boil.
Add the cubed sweet potato and cook for 3 minutes.
Next, add the English Peas and cook for 2 more minutes or until the peas and potatoes are cooked to your desired texture.
Drain the vegetables and place in a sauté pan heated to medium-high temperature.
Next, add the butter and pecans to the pan.•Season with salt and pepper, to taste.
Cook for 1 more minute to melt the butter and combine the flavors!
ENJOY!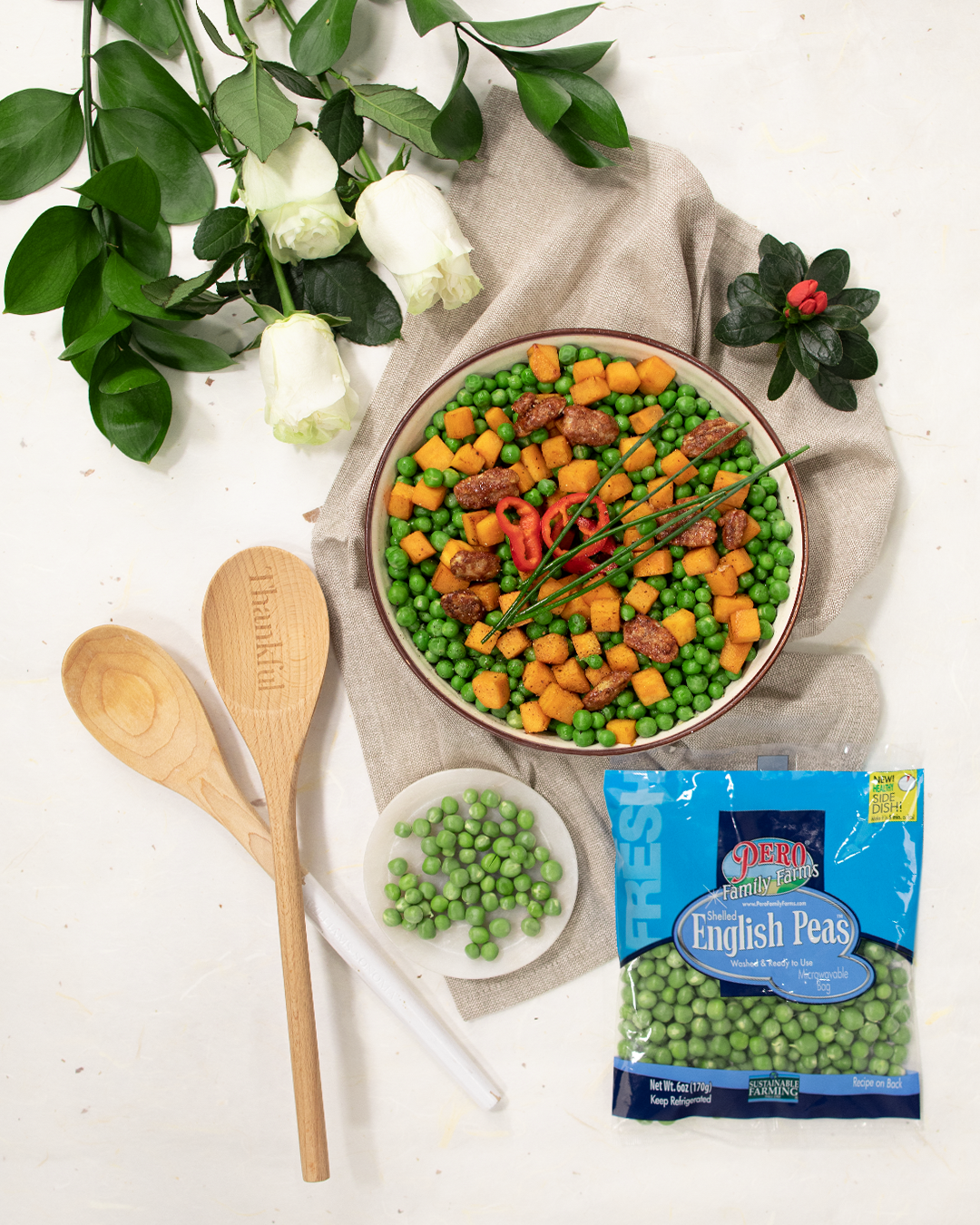 Find pero family farms products near you.