As a Friend and Family member of a Pero Family Farm's employee, chances are you're already a fan and Ambassador for our fresh farm grown vegetables.  Now we'd like to formally invite you to become a Brand Ambassador by entering our Friends and Family Sweepstakes.   This sweepstake is open to anyone 18 years or older and who resides in the U.S.A.  No purchase is necessary.  Scroll below for more details and entry form.     
Click for Official Rules.
Friends & Family
Sweepstakes!
May 1 – May 23, 2023
Enter now to become an official Pero Family Farms Brand Ambassador with a chance to win a very cool Cuisinart Portable Gas Grill, plus one free package of Pero Family Farm vegetables each month for a full year!  All you must do is complete the form below, tell us the name of the employee who told you about our sweepstake and then be sure to follow us on Facebook or Instagram. It's that easy!            
Each week starting May 1st, we will have drawings for 3 VIP coupon winners. The grand prize winner will be announced May 23rd. 
Just so you know, employee names that are submitted will have a chance to also win prizes!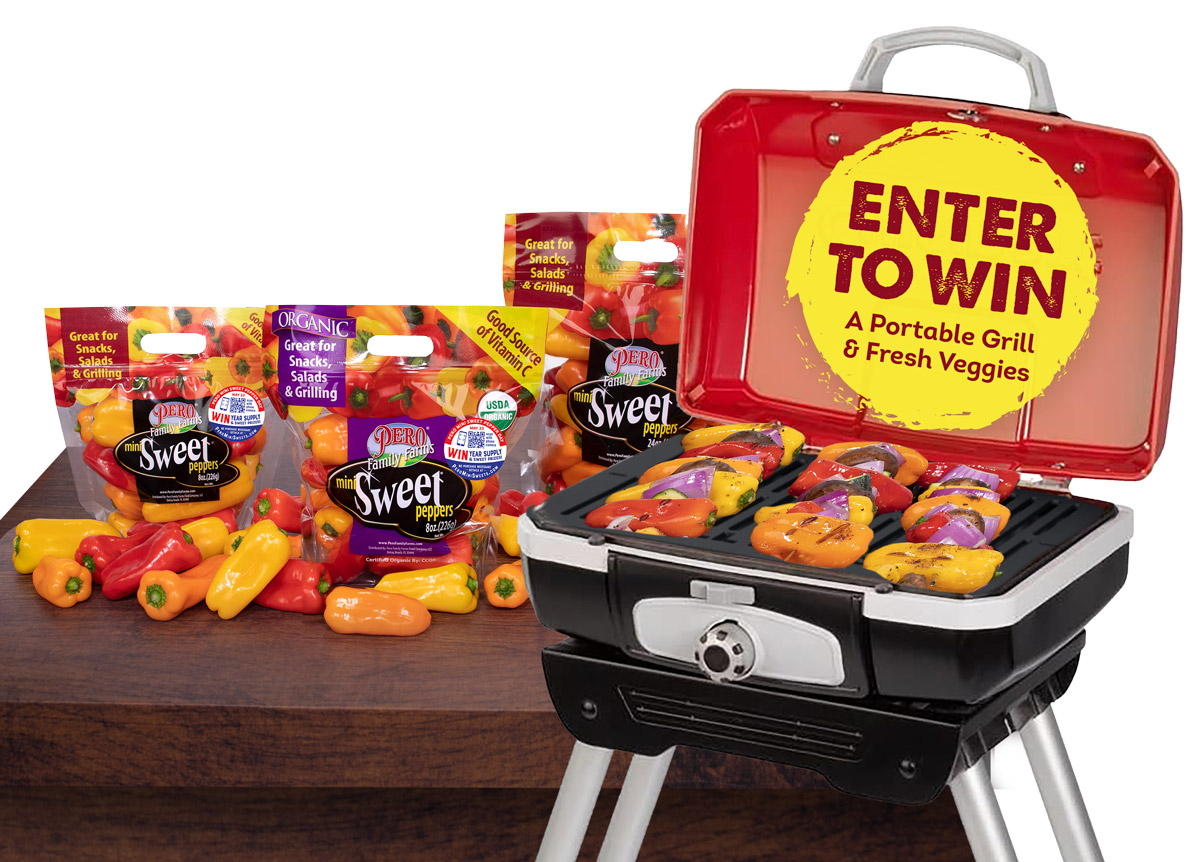 Here's how to enter
Good Luck!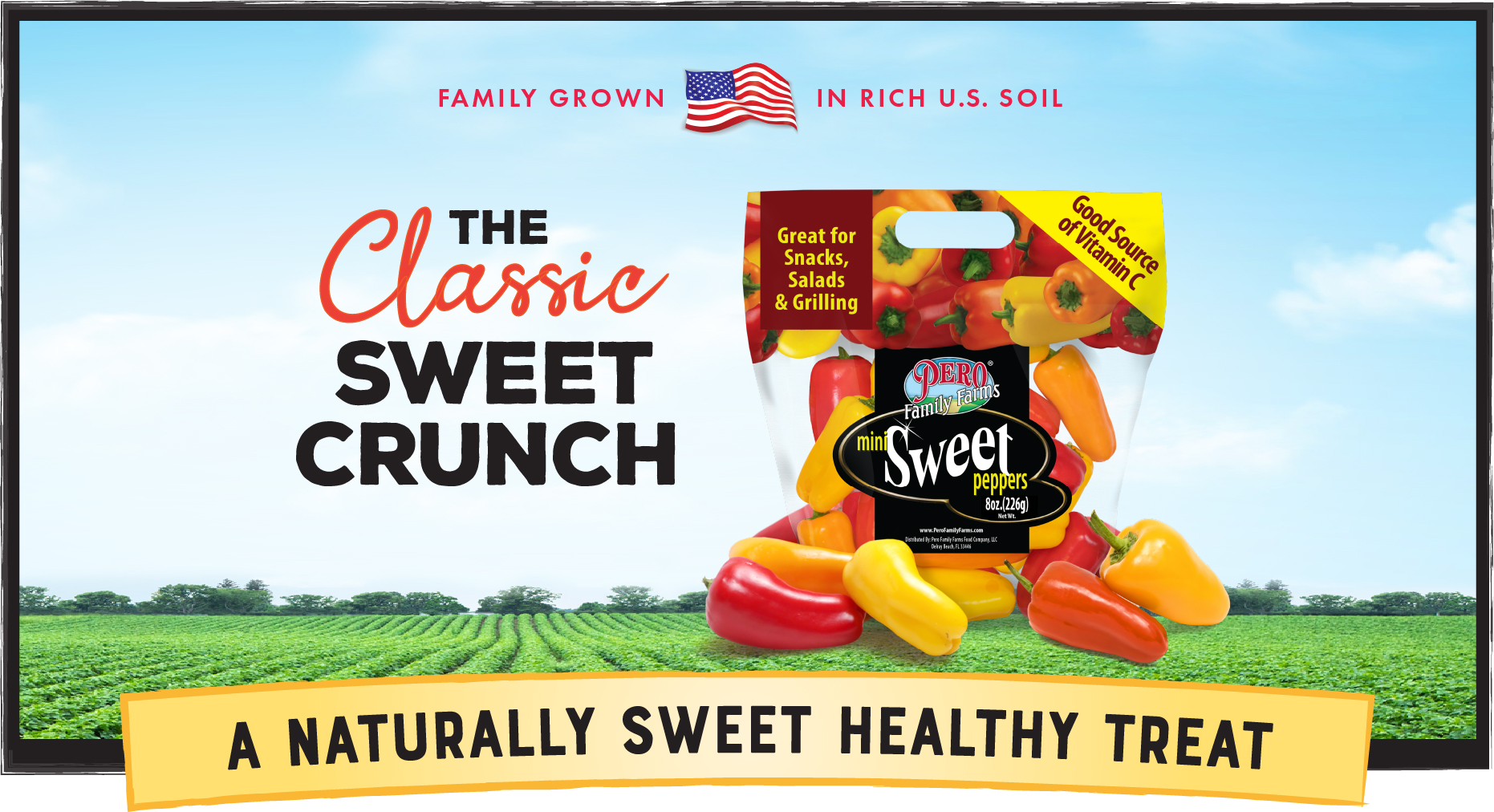 Our Mini Sweet Peppers may be mini, but they're BIG on flavor and crunch!  For generations, our family has been perfecting our Mini Sweet Peppers to provide optimal taste and nutrition, making us the #1 Brand of Mini Sweet Peppers in the U.S.*
Did you know that just one serving of Pero Mini Sweet Peppers (2.5 peppers) contains 160% of your daily value of Vitamin C?  Our delicious Mini Sweet Peppers are also naturally fat free, cholesterol free, and sodium free which makes them great for snacks, salads, grilling, and more– Find a bag of Pero Family Farms Whole Mini Sweet Peppers or Mini Sweet Pepper Rings at your local grocer today!
*IRI – Total U.S. MULO syndicated data, 2022
*IRI – Total U.S. MULO syndicated data, 2022
Pero Family Farms Mini Sweet Peppers
FIND NEAR YOU!
fresh family favorites
MINI SWEET PEPPER RECIPES
fresh family favorites
MINI SWEET PEPPER RECIPES
mini sweet
pepper crostini
mini sweet
pepper crostini