This Contest Ends September 9th at 12am EST
Win Sweet Prizes!
20 Days of Giveaways
Whether you're sharing snacks for your kid's team or hosting a football weekend watch party, Pero Family Farms has a number of giveaways you can WIN this fall!!
Share your picture showing family, friends and Pero Mini Sweet Peppers. See Official Rules for details.
Hurry! Contest Ends 10/3/19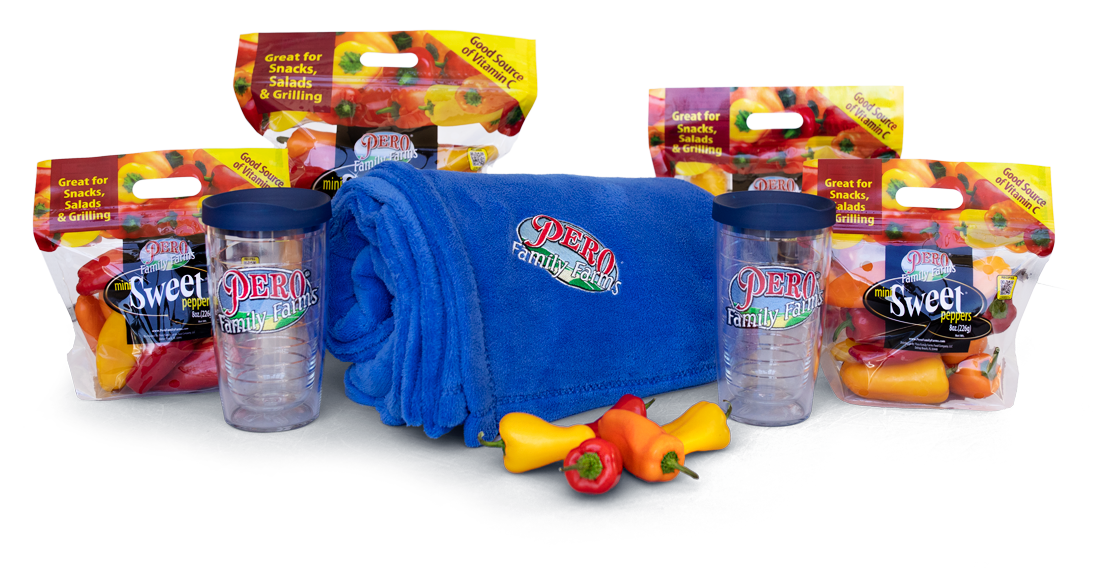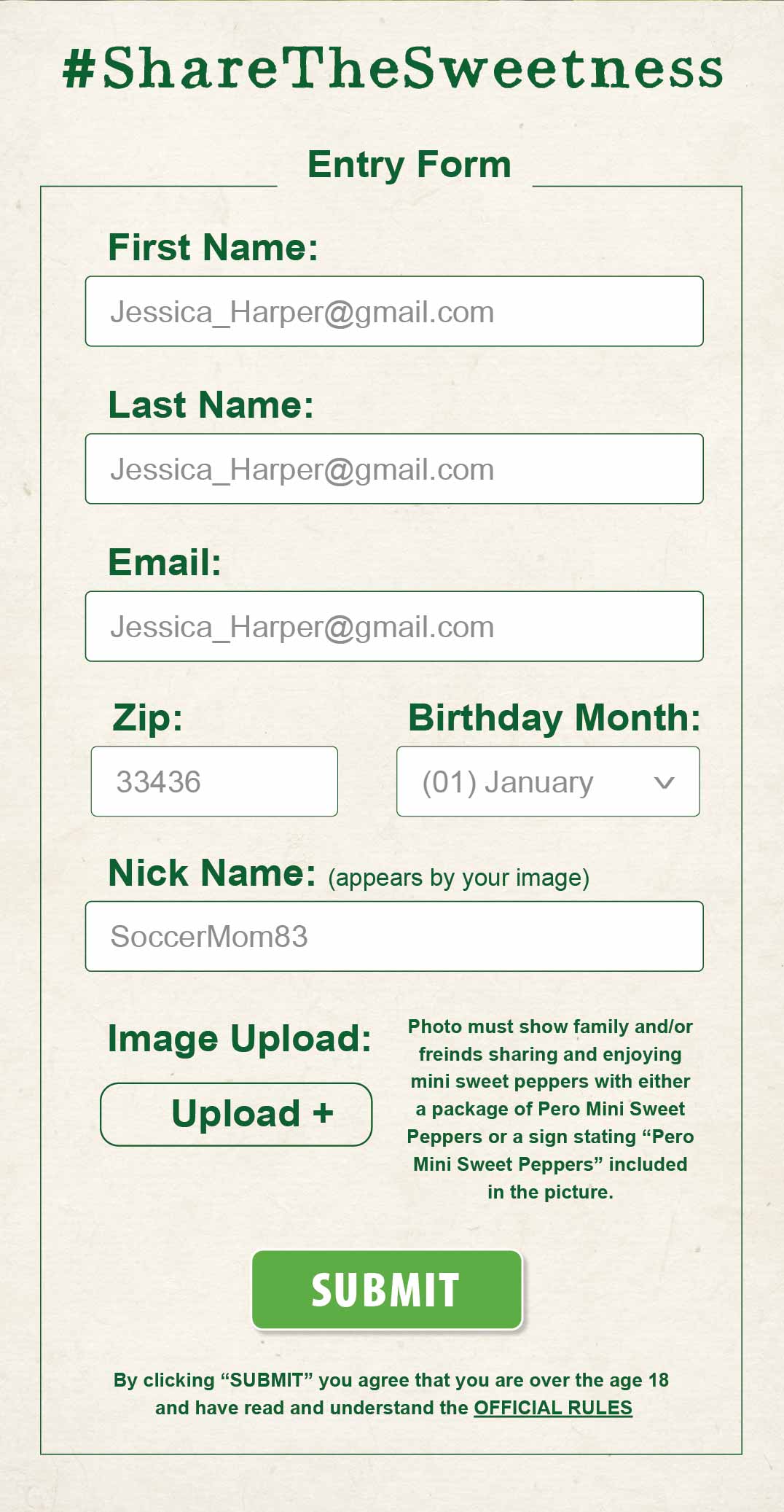 America's Favorite
Mini Sweet Peppers